Maintenance Fair Day-of Information
April 18, 2019, Oregon Convention Center, Hall D
Class Schedule 
Download HERE
---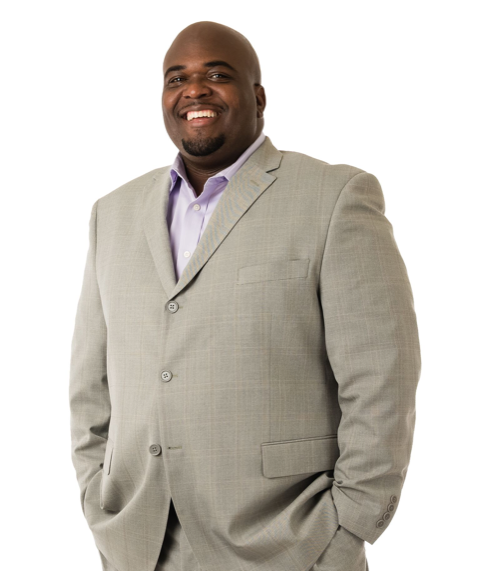 Keynote
Own Who You Are
Eldridge's presentation of "Own Who You Are" will take you into his childhood where you will see how the challenges, adversities, and tragedies he faced so publicly early on in his life shaped and took him on a journey that would land him in prison by the age of 18. You will see how he then took those same challenges, adversities and tragedies later in his life and how he shaped and leveraged them to work for him and others on the platform he has now.  In this presentation Eldridge' will also challenge you not only to own who you are and your own story, but to also own your influence. He will also share his message that leadership is not a choice, that the only choice in leadership is how you lead not if you lead. 
Eldridge J. Broussard
Transformation—in a nutshell, that's the core message of Eldridge J. Broussard aka Mr. Own Who You Are, International Author/Speaker of the book The Challenge to Change. 
His own transformation took him on a journey from being a ward of the State of Oregon's foster care system, to its juvenile justice system, and to the Oregon State Correctional System, ultimately to becoming a respected community leader and business professional, sought out for his potent public presentations. 
Today, Eldridge is passionate about spreading his message of personal transformation. He especially challenges you to "Own Who You Are" while deeply exploring your relationships, starting with the most important one, the relationship with yourself. Eldridge's compelling and practical insights empowers individuals to reach new levels of success, while equipping and inspiring individuals to make positive long-lasting character and life changes. El and his beautiful wife, Alicia, live in Portland, Oregon, with their two sons, DaLontae and EJ.
---
Class Descriptions
Appliances: Dryer

Greystar

Appliances: Refrigerator

Greystar

Appliances: Washer

Greystar

Back to Basics – Maintenance 101

Will Hays, CTL Management

Working in Property Maintenance is a challenging and rewarding career. For the new Maintenance Person, it may seem a bit overwhelming at first, especially without an experienced supervisor or mentor. From day-to-day work orders, to time management, to Turnover processes, there are countless techniques, procedures, and rules that you won't find in any manual or guide. In this class, we'll discuss many of these "unwritten" rules and processes. Also, we'll address the skills required, the resources available, and a variety of techniques for the new Maintenance Technician, as well as skills for identifying many of the "trap-doors" in Property Management and how to avoid them.

Communicating With Your Residents

Wes White, Greystar

How to develop a good reputation with your residents by keeping them in the loop of current activities.

Crime Prevention Through Environmental Design

Gresham Police Dept. Neighborhood Enforcement Team

This class focuses on defining CPTED, the environment and who your different users are.  The bulk of the presentation will focus on the four CPTED concepts of: Natural Surveillance, Natural Access Control, Territorial Reinforcement and Maintenance.  We will also touch on vegetation, fencing and lighting.     

Electrical Safety at the Workplace

Joe Squires, Squires Electric, Inc.

Emergency Response:

DON'T PANIC (Panel)

HARBRO & Will Hays, CTL Management

Fair Housing & Maintenance

Ryan Ridgeway, GSL Properties

Fair Housing & Maintenance (Panel)

Ryan Ridgeway, GSL Properties; Carolina Abdalah, Home Forward; Leah Sykes, GreenspoonMarder

How to be a Professional

Jeremy Pool, PG Long Floorcovering

Know Your Property: Inside & Out

Wes White, Greystar

& 

Mark St. Pierre, Interstate Roofing; Kimberly McCafferty, Lifetime Exteriors

This class is intended to inform maintenance personnel on how to help vendors give the most accurate, timely and cost effective service, budgets and proposals for your property.

We will supply you with a tool to better organize every aspect of your property from build to remodel and everything in between.

This class will include:

Knowing your property and getting it condensed into an easy to use format BOSS

When was it built?
Is there a warranty involved?
Is this a reoccurring problem?
Do you have a property book?

BOSS Maintenance Manual (BOSS – Building Operations, Service and Supplies)
Who do you call?

How to screen a contractor?

Relationship
Compliance Depot / Net Vendor Approved?
CCB Number

Have you identified the root cause of your issue/need?

What information do they need from you?

Property Address?
Apartment number?
Is access into the apartment or the area to be addressed needed?

Do you need to give 24 hour notice?

What response time do you require?

Emergency repair
Repair
maintenance
Proposal needed
Budget for future work

Is this a reoccurring problem
Are there safety issues to be considered?

What you should expect from a contractor.

Timely response
Reports on work done

Manage Your Day Effectively

Carolina Abdalah, Home Forward 

& 

Wes White, Greystar

How to start out your day with your team and manager and to expect the unexpected.

Mold 101: Causes & Prevention

Mark Ritacco, Certified Indoor Environmental

Plumbing: Diagnosing Issues

Gavin Shearer, Greystar

Principals of Safety & Risk Management

Zach Howell, BEAR Consulting Services

Repair The Wear

Clint Arp, J.R. Johnson, Inc.

Ever wish you could see into the future to avoid trouble BEFORE it happens? We can help!
Join Clint Arp, President and Owner of J.R. Johnson, LLC, as he shows you how to predict problems with your building before they become an expensive and troublesome issue to you, your manager, and your owners. This class will cover preventative maintenance hot spots to look out for on your properties including water intrusion, gutter maintenance, dryer maintenance and more!

The I in Team

Paul Jordan, Cascade Management, Inc.

"The I in Team" is a presentation about how "team" came to replace "department". It looks at the "Hawthorne Effect" briefly and then presents what characteristics make good leaders, teams, what vendors look for, what tears teams apart.
---
Boss Manual 
Download a blank verision for your property HERE
---