Current Income and Rent Limits - Portland Housing Bureau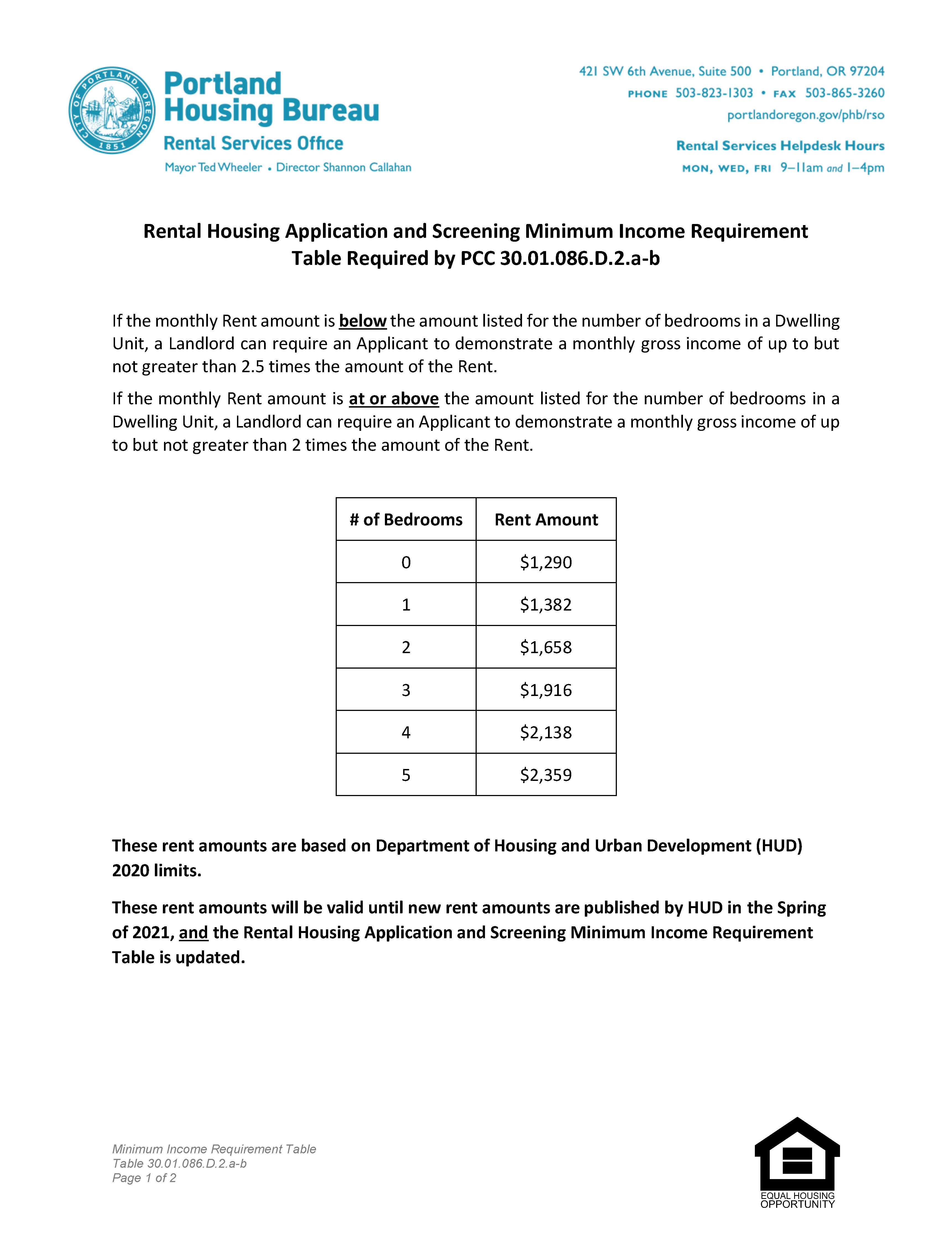 Notes:
(1) Portland-Vancouver-Hillsboro, OR-WA MSA = Clackamas, Clark, Columbia, Multnomah, Skamania, Washington & Yamhill Counties
(2) Rents can be set below the median family income % threshold. For instance a residential unit may be restricted to households at or below 50% MFI, but have one-bedroom rents (and utilities expenses) that are below $825/month.
(3) The rent limits listed above are based on the income limits published by HUD on April 24, 2019. Utility allowances must continue to be deducted from rents to achieve the maximum tenant rents allowed. Please note that all definitions and explanations herein may be subject to change upon later IRS and/or HUD clarification.