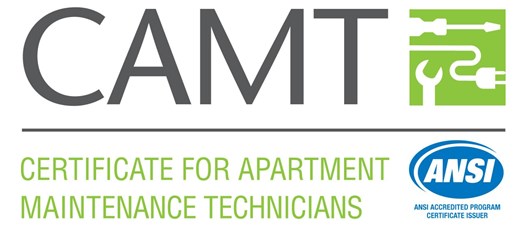 This is a 2 day course, August 11th, and August 18th. Attendance is required for both days, 9am-4pm.
In this 2 day course on appliances, you'll help maintenance technicians:
• Understand their role in appliance repair and maintenance.
• Improve their appliance knowledge, skills, and abilities.
• Perform appliance repairs with greater ability and confidence.
• Become an even more valuable members of the apartment community.
• Pursue the Certificate for Apartment Maintenance Technicians (CAMT) credential.
Although this course is targeted at technicians with one year of on-the-job experience, it can also be used to teach those with
more or less experience who would like to learn more about appliance maintenance and repair.
Guide Contents
• Course overview
• Preparation instructions
• Course schedule
• Instructor script
16 CEU