2020 has been a year where nothing makes sense. Absolutely nothing.
Date posted
September 11, 2020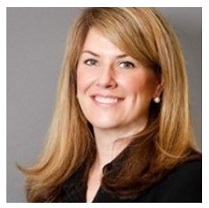 The stock market, the employment market, the housing market. It's truly been surreal. Normally, in times of uncertainty, there's a clarion beacon that emerges beckoning calm waters. Not this year and not as it relates to the rental housing market. 2020 is the year we've experienced first-hand the failure of the local, state and federal governments to provide well-rounded support for both providers and tenants as well as meaningful guidance to ensure protections within our industry.
For example, in Oregon, rental housing providers have been demonized and exploited by renters whom have decided that under Oregon's HB 4213 guidelines, because of the generous repayment terms, many renters have told landlords that they no longer will pay rent and have decided to save for a house. Or in some cases, they cannot pay rent due to lost employment, nor can they access rental assistance because all the community block grant agencies have varying criteria which makes it hard to know if they qualify. Rental Housing providers of all sizes and income levels have been impacted and it comes a cost to both the provider and to the tenant.
The desire for Oregon's democratic supermajority to provide housing 'for the most vulnerable' while well-meaning, is now a cruel taunt for housing providers.  Many housing providers in our association have been providing low-income affordable housing and have been strapped with tenants who cannot pay (or could pay don't want to because there's no negative credit reporting); whom have lost months of rental income, forcing rental housing providers to dip into savings if they have it, sell their property, or endure the uncertainty of how long they can hold out before bankruptcy. These housing providers are also among the most vulnerable.
This is not what providing affordable housing should look like or could look like. Going into the heart of the election season, Multifamily NW's Government Affairs Board has decided to invest $75,000 into legislators and candidates that are pro-housing and a subset of our association members are working together to provide in-kind contributions. Stay tuned for more information on our election strategy. We will not rest until we have legislative proposals that take into consideration the economic risk and burden that rental housing providers have endured this year and we are determined to change the course of this direction going forward. Otherwise, there will be no affordable rental housing in Oregon.