2020 Oregon Statute Reference Guide
Date posted
September 13, 2020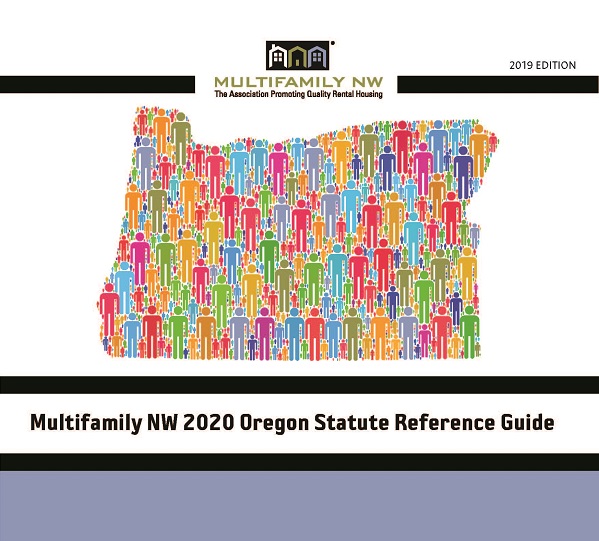 We are pleased to introduce our first edition of the Multifamily NW 2020 Oregon Statute Reference Guide! The guide is organized to provide easy access to the sections of the statute that are most relevant to rental Housing Providers, while removing infrequently used sections.
The guide includes:
ORS Chapter 90.100-90.500 arranged in a more readable manner, with SB 608 changes from 2019 highlighted.
Forms from Chapters 90 and 105 separated into an appendix
An appendix containing additional Oregon laws to cross-reference with Chapters 90 and 105.
City of Portland F.A.I.R. Ordinances
Over 250 Terms and Definitions to aid in understanding the concepts.
Click here to secure your printed copy to be shipped to your address!
Although not a substitute for professional legal advice, this manual is an excellent companion to the forms and training we offer at Multifamily NW.