Governor's Re-opening Criteria and May Revenue Forecast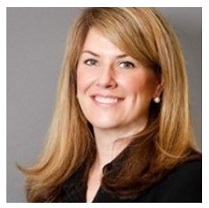 Through coordinated actions of the Oregon Health Authority and the Oregon Emergency Preparedness and Response system, the Governor has decided on re-opening Oregon through a regional, phased approach.  However, if you live in the tri-county Portland Metro area, I'm sorry to say that it's going to be awhile for much of that area of the state to re-open, due to the complicated matrix criteria that requires counties to apply within a health region, and the health region as a whole must be able to meet the hospital and healthcare criteria – there are some exceptions, but not many.
 What this means for property managers, landlords and vendors within our association will vary depending on where you are located in the state. What we do know is that no matter the re-opening path forward, the virus remains community wide and with each restriction lifted, increases the likelihood of that virus coming back to our Multifamily homes and communities. Social Distancing, wearing masks and obsessive handwashing is not going away anytime soon. We must accept our new normal is what we are living today. We are not going to have a vaccine right away and until we do, these restrictions will ebb and flow compounding everything else you are personally and professionally experiencing. It is a stressful time and while there is some peace knowing it is universally felt, none of us are well-equipped for long term uncertainty. As such, it is important to know and be aware of the re-opening criteria set forth by the Governor, even though it will impact some communities more than others.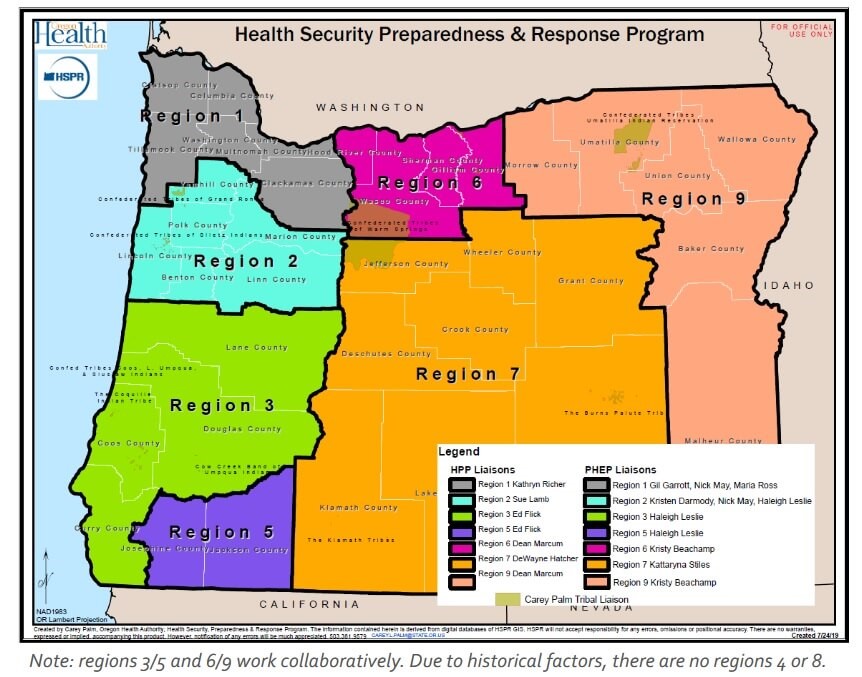 Phase I
If you live in a health region where any one county within that health region has more than 5 percent of active cases of COVID-19 and any one county in that same health region has not shown a significant decrease for 14-days or more, your county will not re-open under the Governor's Phase One Plan.
Existing grocery stores, the post office, and other 'essential' places of business, or those that were not covered in the original executive order, will continue to remain open, with specific new guidance. Existing bulleted guidelines will remain in effect.
Updated May 6th: Required within each Health Region:
You must wear a face mask/cover when any indoor public space cannot maintain a 6ft or more distance
Vulnerable populations must still stay home (especially those over 60 years old, underlying medical conditions such as heart/lung disease or diabetes, autoimmune)
Limited visitation to nursing homes and hospitals
Limited gatherings under 25 people
Limited day-travel
Increase hygiene, cleaning, and sanitation
Stay Home when sick
Telework when possible
Employees in certain businesses where physical distancing cannot be maintained are required to wear a mask or cloth material that covers the nose and mouth in grocery stores, pharmacies, public transit, salons, personal services, and ride-sharing service industries
Hospitals within that Health Region have to have adequate PPE (30-day supply and have the ability to handle a 20% bed-surge).
Counties within that Health Region must have the ability to contact trace within 24 hours 95% of contacts and no more than 30% of cases cannot be traced to existing cases (community spread)
County Health Departments, in coordination with the regional hospitals must ensure that people who are infected or those who have come in contact with an infected person are able to be isolated
May 1, 2020:
Non-emergency procedures, medical and dental clinics with access to PPE are able to re-open. Call ahead to your providers to ask if they are open, what the protocol will be and what procedures have changed, if any
May 5, 2020:
Outdoor recreation where physical distancing can be followed (some state park day use areas and boat ramps, option for county and federal campgrounds) will open.
Social distancing must be followed
Beginning May 15, 2020:
Stand-alone retail that was previously closed but can follow OSHA guidelines (furniture stores, art galleries, jewelry shops and boutiques) CAN RE-OPEN STATEWIDE
Childcare, summer school, camps and youth programs will re-open with some limitations and specific guidelines. CAN RE -OPEN STATEWIDE.
March 2020 Revenue Forecast from the Legislative Revenue Office vs. May 2020 Forecast
The beginning of March seems like a long time ago but if you can believe it, the revenue forecast growth in Oregon was going to be facing major headwinds during the current biennium. The reason being that State and federal tax policies were kicking in, a big kicker refund was likely and slower economic growth were forecast to all weigh on General Fund revenues in the near term. Oregon was still on a 10-year recovery trajectory with record low unemployment and there were 2,105,500 employed Oregonians. Service sector industries were leading job growth which included professional services, hospitality, travel, and tourism industries. In March, 38% of all Oregon jobs came from these same three industries.
Now, those same jobs have been decimated by COVID-19 with over 16% of Unemployment Insurance claims coming from the hospitality industry alone.
Fast Forward: In an Oregonian article earlier this week, the Governor announced that Oregon's economy has taken a $3 Billion loss for this biennium. A recent announcement of a statewide agency exercise to axe budgets by 17% still has to get the support of the state's two largest employee unions – SEIU 503 and AFSCME who make up 75% of state's 40,000 employees. Even with that barrier, Oregon is still in a much better financial position than it was in 2001 and 2008 with $2.5 Billion in a rainy- day fund and one of the most solvent workers compensation systems in the Country. We are hoping it will blunt some of the economic impact, but it won't sustain us for the long haul.
It is already anticipated that the unemployment rate for May is likely to be around 20% - 25%. The forecast will be the equivalent of ripping off a band-aid. It will be shockingly painful to absorb the economic loss that we have endured in such a short period of time. If the Governor and legislative leaders decide to move forward with a special session, there will be very difficult choices going forward. The revenue forecast will be at 9am on May 20th  and you can watch it on: https://olis.oregonlegislature.gov/liz/2019I1/Committees/SFR/Overview
Employment Department – The system had been given $80 Million in federal monies 10 years ago to upgrade and modernize their process. The Employment Department did not start the process of modernizing their system until 2017, when the IT stage gate process was finally approved, and a vendor was selected. With only 2 years into IT modernization, the system is incapable of keeping pace with the backlog (76,360 claims) and new UI cases (19,600 as of 5/8/20)– which now includes independent contractors and gig workers. As of the writing of this report, 381,800 Oregonian's have filed unemployment claims, more than double the number in 2008. Some people have been waiting 6 weeks or longer to receive a paycheck!! In addition to the existing hassle-factor of processing UI claims, the 2019 Legislature deemed it necessary to pass paid family medical leave (PFMLA). Now, the employment department is being asked to meet the legislative deadline within the passage of PFMLA and are being tasked with implementing PFMLA in addition to unemployment insurance claims. Needless to say, this is not going to turn out well and a number of legislators are questioning the merits of moving forward with PFMLA while many Oregonians have not received their unemployment claims.