HD Supply Education Donation Promotion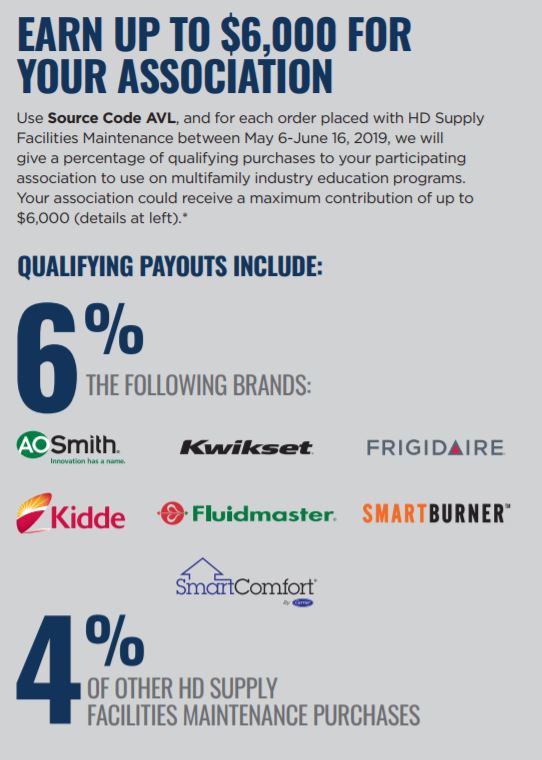 Every year HD Supply is a major sponsor of Maintenance Mania! and in turn offers NAA local affiliates like Multifamily NW up to $6,000 for our education programs, especially our maintenance classes. How you ask?
HD Supply will pay 4% to 6% back from qualifying purchases from now through June 16th toward scholarship cash for maintenance education at the associtiaon! Use the source code AVL and that portion of your spending will go back to Multifamily NW education! These are everyday products for your properties that you're likely to purchase anyway, so it's a win-win deal!

Help your local association by:
Purchasing products during the promotional period from the sponsors who make Maintenance Mania® possible
Using Source Code AVL every time you order during the promotional period
Placing your order at 1.800.431.3000 or hdsupplysolutions.com/maintenancemania
Thank you for your support, and thank you to HD Supply for sponsoring Maintenance Mania!