It's the End of the 2020 Legislative Session: Now What?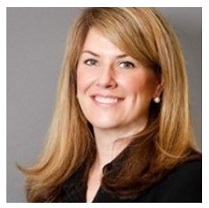 For the first time in Oregon's history, the legislative short session has ended after passing only three bills and costing taxpayers close to $500,000. All of the things that Democrats wanted to do, such as address chronic homelessness, provide more rental assistance, increase access to mental health and addiction services, address foster kid placements, cap the cost of insulin, fund access to capital for small businesses, require safe storage for guns, provide school lunches for over 100,000 kids and make fixes to the Corporate Activity Tax – none of that ultimately really mattered. In the end, the legislation that mattered most to both Democrats and Republicans was cap and trade, albeit for different reasons.
For Democrats the legislative short session was always, always, always going to be about getting cap and trade done. PERIOD. Cap and trade held hostage everything else that had bipartisan support. It sucked the life out of the building and all other well-meaning good public policy. 
To varying degrees, both parties are at fault for this gross display of power because Oregonians lost big time due to their partisan shenanigans. The Republicans, being in the minority, had very few options for what they could do to prevent cap and trade from going forward. Not even the 28 counties (out of 36) that Republicans represented could stop this monster truck. To demonstrate the banality of all of this is to remember that the path to nowhere started at the end of the 2019 Legislative session with the death of the previous version of cap and trade: HB 2020. This time, Democrats insisted on having an emergency clause that required the legislation to take place upon passage in both houses, thus preventing SB 1530 from being referred to the voters. When asked in committee why there was an emergency clause, the general response was that it's an emergency to address climate change and not doing so will mean that Oregon is contributing to the demise of the planet.
Knowing that the Democrats had no intention of slowing cap and trade down, House Republicans responded by requiring that all bills scheduled for third reading and final passage be read in full. As much of the legislation was more than two pages, it took a considerable amount of floor time, which contributed to a backlog of legislation coming out of committees, waiting to move through the rest of the process. Democrats responded to Republicans' efforts by voting bills out of policy committees and sending them to either the House or Senate rules committees, where legislation deadlines don't apply. This also created the amplified effect of forcing Republicans to play chicken with certain bills that they don't want to pass.
As the twilight zone continued, public hearings on SB 1530 demonstrated that 36 amendments later, there still wasn't consensus among the environmental community, regulatory agencies, cities, counties and other stakeholders. The showboating eventually stopped, and the bill was moved out of the Senate Committee on Environment and Natural Resources on party lines on February 13. It was referred to a Subcommittee of Joint Ways and Means where it was again voted out of committee on party lines on February 19 and scheduled for a final hearing in the full Joint Committee on Ways and Means on February 24.
At the conclusion of that fated hearing on February 24, legislators leaving the committee room had to walk back to their offices through a line of over 100 people where one side was cheering and the other jeering. Senate Republicans left later that morning and the House Republicans walked out a day later. By the end of the month, both chamber deadlines had passed and over 50 bills were in the queue to move through the remainder of session.
All the efforts of the walkout were meant to force some kind of compromise with Democrats by voting only on budget bills (which was the intended purpose of the short session in the first place). If Speaker Tina Kotek acquiesced to Republicans' offers, she would have undermined her own promise to the environmental community. In other words, the Democrats had to end the session killing all their other bills in order to prevent cap and trade from dying. The Republican walkout is a convenient scapegoat because all those well-meaning democratic priority bills that died are being pinned on them.
What this session demonstrated to me was that once again, when you combine the power of a supermajority with the power of single-minded coalitions then you will have situations where our elected officials and the entire legislative process will become hostage to that special interest. The result of this session is that legislative power is now squarely in the hands of the governor, the executive leader of Oregon. The voice of the people has been effectively diminished by both parties' unwillingness to work together and push back on these coalitions in order to retain their elected, legislative powers. Had both parties had more relational trust in each other, this session would not have ended the way that it did – a complete and total failure in democracy.