#MFNWCares keeps going! Today we showcase another great partner Oregon Paralyzed Veterans of America
#MFNWCares week keeps going! Today we are showcasing another great partner Oregon Paralyzed Veterans of America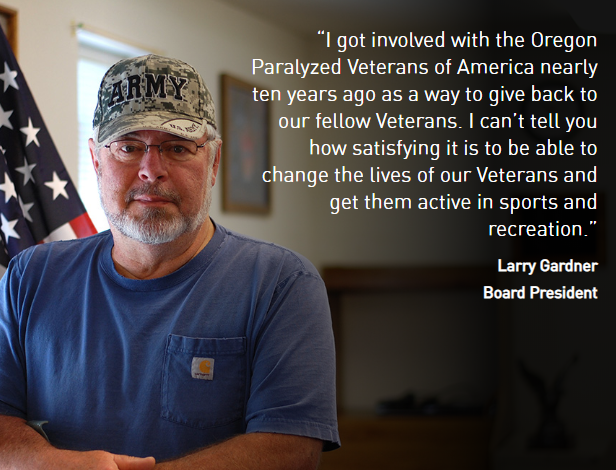 Oregon Paralyzed Veterans of America (OPVA), incorporated in 1976, is a chapter of Paralyzed Veterans of America. OPVA serves the needs of its Members – U.S. military veterans with spinal cord injury or disease (SCI/D) – and helps them enjoy the highest possible quality of life. OPVA provides leadership and advocacy to improve health care, protect veterans' rights and benefits, increase accessibility, and improve awareness of disability rights and offer sports and heath-promotion activities. OPVA is a 501(c)(3) charity, OPVA relies on grants and donations from members of the public.
OPVA is looking for donations to fund their recreation program for veterans. https://givebox.com/1166
They allocate $250 per fiscal year for each of our paralyzed veteran members. They also have a trap team that shoots competitively through the state as well as a bowling league that their members participate in throughout Oregon, SW Washington and Idaho.
With the COVID-19 pandemic closing offices and cancelling events, it brings new challenges to Oregon's critical nonprofit services infrastructure. As Multifamily NW's annual charity events have been forced to pivot from tradition this year, we wanted to highlight, make some noise and raise donations for our charity partners! Beginning Monday, May 18th, all week we're showcasing a different partner charity! #MFNWCares