Portland Apartment Amenities
Submitted by: Sania Tran, ApartmentList.com
As rental fever spikes in cities across the U.S. with increasing investment in multifamily construction, Americans are experiencing "the amenity gap" between amenities they need and the ones provided by rental properties. There seems to be a big disconnect between supply and demand on the rental market.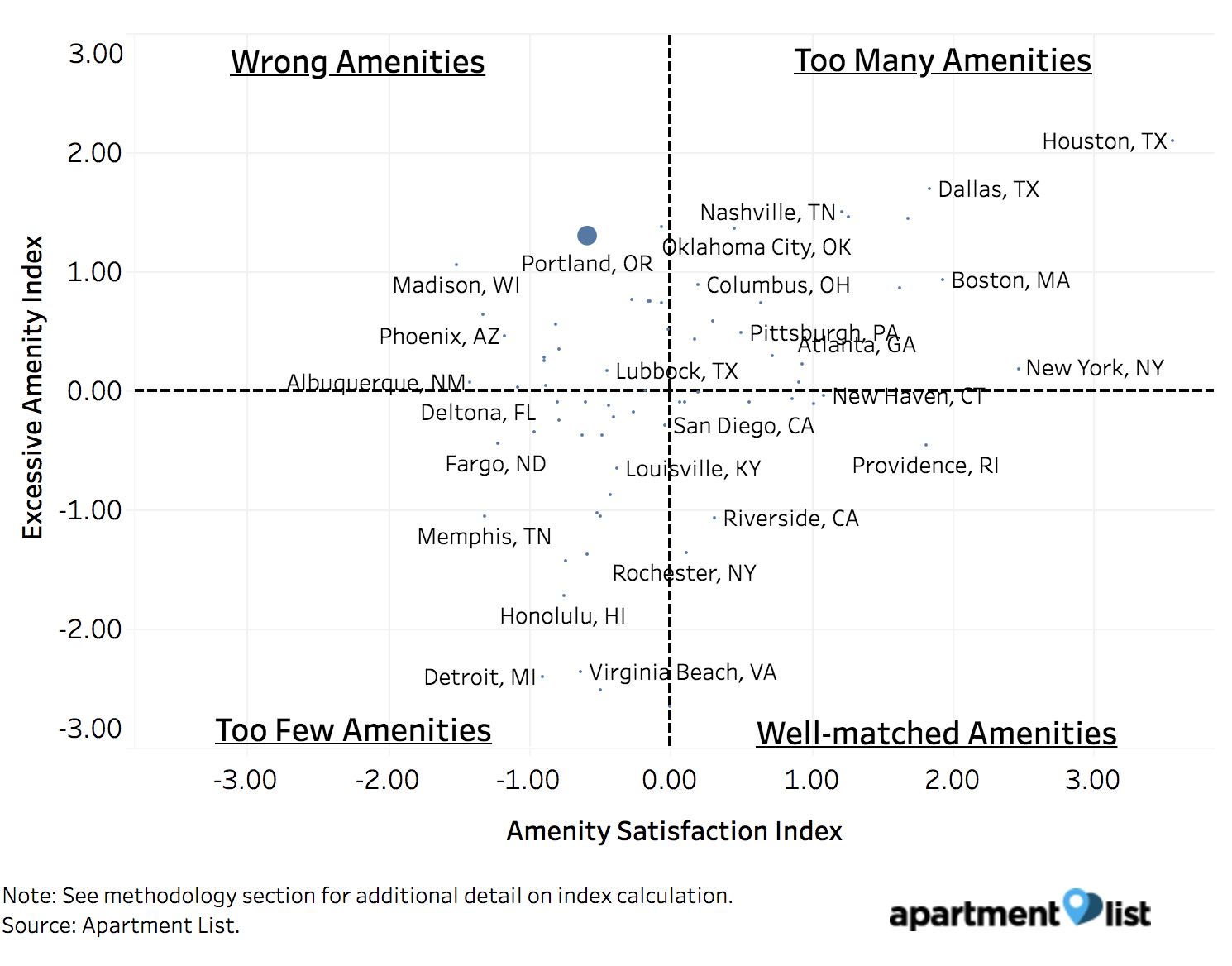 A new study by Apartment List analyzed user and property data from 70 metropolitan areas and found that renters in 59 metros struggle to find amenities they want, pay extra for many they don't want, or both. According to the report, in-unit laundry is the most demanded and yet the most difficult to find amenity - 53% of renters are looking for it and only 13% of properties supply it. On the other hand, cat-friendliness is the most oversupplied and the least demanded amenity nationwide.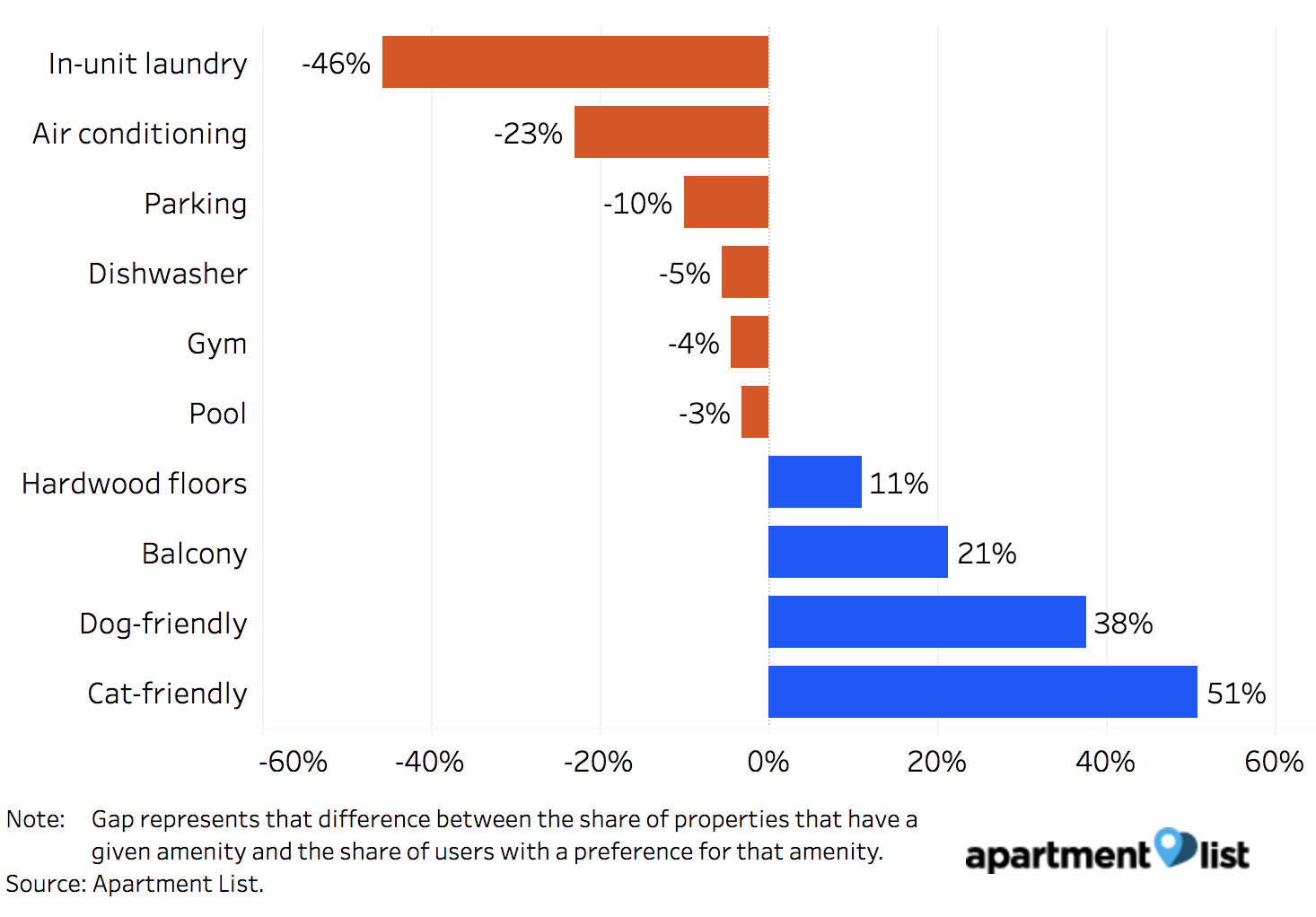 According to the report, demand for certain amenities vary metro to metro. Renters in more affordable markets tend to have a higher demand for amenities, while renters in the priciest markets are more willing to settle for less. Following the national trend, 64% of renters in Portland are looking for in-unit laundry, but only 18% of properties have it. In contrast, cat-friendliness is the most oversupplied amenity even though Portland is the metro with the highest share of renters looking for it across the country - 21% of renters are looking for cat-friendly rentals in Portland comparing to only 12% nationwide. Renters in Portland are about as demanding than those in other parts of the United States, with renter demand above the national average for 5 of the 10 amenities we analyzed - dishwasher, in-unit laundry, parking, cat-friendliness and dog-friendliness.