Region's Leaders Split on Metro Affordable Housing Bond
The Metro Council holds a May 29 work session on a possible $652.8 million affordable housing bond, with a public hearing and referral vote set for June 7.
Local elected leaders in the Portland area are divided over Metro's potential affordable housing measure, with some showing full-bore support while others are voicing serious reservations.
The elected regional government is considering referring a $652.8 million property tax bond to the November 2018 ballot to help purchase and build thousands up to 3,900 affordable housing units. As currently proposed, the majority of the units would be affordable to households earning 30 percent or less of the median family incomes in the area.
The Metro Council held a work session on a framework for the measure on Tuesday afternoon, May 29. Most councilors expressed support for the proposal, saying that that addressing the affordable housing crisis is a regional priority. The council has scheduled a public hearing and referral vote on it on June 7.
Although the measure has yet to be finalized, it is already supported by Multnomah County Chair Deborah Kafoury, Clackamas County Chair Jim Bernard, Portland Mayor Ted Wheeler, Milwaukie Mayor Mark Gamba, Forest Grove Mayor Peter Truax, Beaverton Mayor Denny Doyle and Wilsonville Mayor Tim Knapp.
"These kinds of region-wide efforts are essential to solving our housing emergency," Wheeler communications director Michael Cox said on his behalf.
However, some leaders either oppose the bond or are leaning against it. They include Washington County Chair Andy Duyck, Lake Oswego Mayor Kent Studebaker, and a majority of the Fairview City Council.
During a May 17 briefing on the measure to the Fairview City Council by Metro staff, Councilor Mike Weatherby said increasing property taxes is the wrong way to fund affordable housing.
"It bothers me to tax people who are impoverished. I grew up poor. I plead with you to find another way of dealing with this," Weatherby said.
Still others are undecided and are waiting to see the final version, including Hillsboro Mayor Steve Callaway, Tualatin Mayor Lou Ogden, Fairview Mayor Ted Tosterud, Sherwood Mayor Keith Mays, Gladstone Mayor Tammy Stempel, and Happy Valley Mayor Lori Chavez-DeRemer.
"I support the effort to address affordable housing regionally, but I want to wait and see what the final proposal looks like before offering further comments," Callaway told the Pamplin Media Group.
Metro President Tom Hughes first proposed that his government consider a $500 million affordable housing bond last November. At the time, Hughes said a Metro-commissioned poll showed voters considered solving the affordable housing crisis the region's top priority, and would be willing to tax their properties enough to support a measure of that size.
Since then, Metro has convened two committees to help draft such a measure. One is a stakeholder committee that includes affordable housing and community advocates, along with elected officials and developers. It was charged with addressing such policy issues as who the housing should serve. The other was a technical committee made up of Metro and local governments staffers that advised on such details as the average costs of preserving and building the units.
During the process, the amount of the bond was increased to $516 million and then to $625.6 million. One that size would cost the average homeowner in the region $60 a year for the life of the bond.
Complicating matters is an existing restriction in the Oregon Constitution that prohibits governments from partnering with private businesses on projects funded by such bonds. It prevents the traditional method of building affordable housing, where governments only fund a portion of the projects. That is why Portland only promised to preserve or build 1,300 units with the $258.4 million affordable housing bond that city voters approved in November 2016. Such an amount would normally result in much more housing.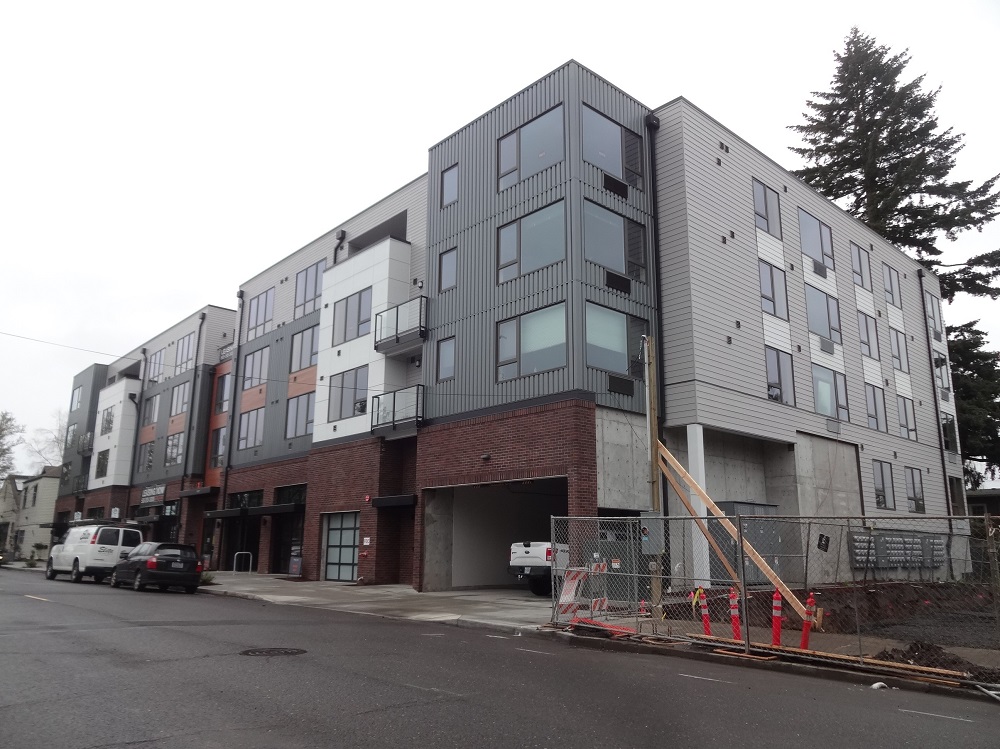 The 2018 Oregon Legislature recognized the problem and placed a proposed constitutional amendment on the November 2018 ballot to repeal the restriction for affordable housing projects. Voters won't know whether it will apply to the potential Metro ballot before the election, however, because they will both be on the same ballot.
The local elected officials who support the potential Metro measure all say that it is necessary to help solve the unprecedented affordable housing crisis facing the region.
"People in our communities are asking for help everyday. It's clear that this housing crisis is much bigger than just one county. I am thrilled our partners are coming together to invest in safe, decent and affordable housing. We all have to do more," Kafoury told the Pamplin Media Group.
"We have an unprecedented housing affordability crisis in the region. In Milwaukie alone, 43 percent of all renters pay more than 30 percent of their income on housing and nearly a quarter pay more than 50 percent. Over 600 kids attending North Clackamas Schools are homeless. It would be unconscionable to do nothing to address this issue aggressively," Gamba told the Pamplin Media Group.
"I'm probably leaning much in favor of the bond issue. I think the main reason is that I feel there's a good deal more fire power in a region-wide approach to it. We have tried things locally and county-wide, and while they are working somewhat, I don't think it's at the success rate that anybody wants," Truax told the Pamplin Media Group.
"A regional affordable housing bond measure will create affordable homes for people who need them, reflect community values and provide accountability. Beaverton and other local implementing jurisdictions are working with Metro Council and technical staff to ensure a successful and workable bond program that will get the job done, especially when paired with the constitutional amendment to give voter-approved general obligation bonds more flexibility for affordable housing creation," Doyle told the Pamplin Media Group.
Bernard says he and his board endorsed the measure in an April 10 letter to Metro.
"There's no silver bullet solution but I think we're obligated to try to improve the situation in ways we can and I think it's worth the investment that is being proposed, that includes programs that will try to preserve existing affordable housing, invest in construction of more affordable housing and have various other programs aimed at changing the dynamic in some ways to incentivize construction of housing at a lower cost level than might otherwise be produced," says Knapp.
Those opposing or leaning against the measure raise numerous questions about it.
During a May 31 briefing on the measure to the Washington County Commission by Metro staff, Duyck complained the proposal would create an unnecessary layer of bureaucracy that would constrain and dilute the voices of local officials on how local funding will be allocated.
"What you have outlined here is a formula for how Metro will provide the money — in essence reinventing the wheel. You have created an entirely new kind of bureaucracy here. (The money) would have to get through that screen before it ever gets to local governments," Duyck said.
Studebaker worries the benefits of the measure will not be distributed fairly. He notes that most Lake Oswego homeowners will pay more that the $60 a year average because the city's property values are so high. At the same time, there's hardly anywhere to build affordable housing there.
"I am sympathetic with the need for lower-income housing. But I doubt much of the bond proceeds will come to Lake Oswego because of our lack of available land or housing that can be renovated to be lower-income housing," Studebaker told the Pamplin Media Group.
In addition to worrying that Lake Oswego won't get its fair share of affordable housing, Studebaker is also concerned the current proposal sets aside a maximum of 7 percent of the bond proceeds for administration and 10 percent for land purchases.
"There is about 17 percent of the bond that is kept out for things like administration. I am not confident that government will do the job economically or will be able to maintain the properties for the amounts anticipated in the bond." Studebaker said.
Studebaker also noted that the highest maximum number of units — 3,900 — will only be built or preserved if the proposed state constitutional amendment passes. If not, the total falls to just 2,400.
"If that doesn't pass, the number of homes that can be brought into the program drops substantially," Studebaker said.
Gladstone's Stempel has similar concerns, saying there's little land left to be developed in her city.
"If it is a program that will not benefit our citizens, but will cost them more money, we will need to have some very public discussions regarding the merits," says Stempel.
Although he is undecided, Ogden worries that passage of the bond would make voters reluctant to approve other funding requests in the future, including the November 2020 regional transportation funding measure Metro is considering to help fund the proposed MAX line through the Southwest Corridor connecting Portland to Tualitan through Tigard.
"Local governments have their own funding issues. Tualatin voters just passed a local transportation bond. Tigard just voted on a local operating levy, the schools and Tualatin Valley Fire & Rescue continue to fund local option levies. There is a tipping point beyond which voters are unable and/or unwilling to pay," Ogden told the Pamplin Media Group.
Happy Valley's Chavez-DeRemer agrees.
"I believe we all recognize there is housing affordability crisis, but are concerned as to just how this will effect each individual city. Distribution administration and fairness, actually differentiating if this amount will solve the crisis, and maybe most importantly is how will our residents feel about paying this additional amount on top of Metro's transportation and open space bonds. Those three tied with our own individual city fees, taxes, levy's, bonds creates a lot of voter fatigue, " says Chavez-DeRemer.
Fairview's Tosterud told the Pamplin Media Group he needs more information on the measure.
"I am not taking a position on this until Metro has more details available on the housing bond," said Tosterud.
Sherwood's Mays feels the same way.
"Before I consider taking a position on the Metro housing bond, I want to see the what the final proposal is that Metro Council votes to put on the ballot," said Mays.