Special Session has been called by Gov. Brown - Contact your legislators TODAY to voice opposition
Dear Multifamily NW Members,
The Governor has called a Special Session of the Oregon Legislature beginning Monday, June 22nd. The time is NOW to call your elected State Representative and State Senator and ask them to reject policy proposals that undermine contract law, your signed Rental Agreements and effectively allow the taking property without clear compensation.
Please utilize the script for legislators to call your specific elected leaders in the Salem so the many voices of our industry may be heard loud and clear!
First Step: Confirm your State Representative, State Senator and their contact information. Follow the link to Find your Legislator: https://www.oregonlegislature.gov/findyourlegislator/leg-districts.html.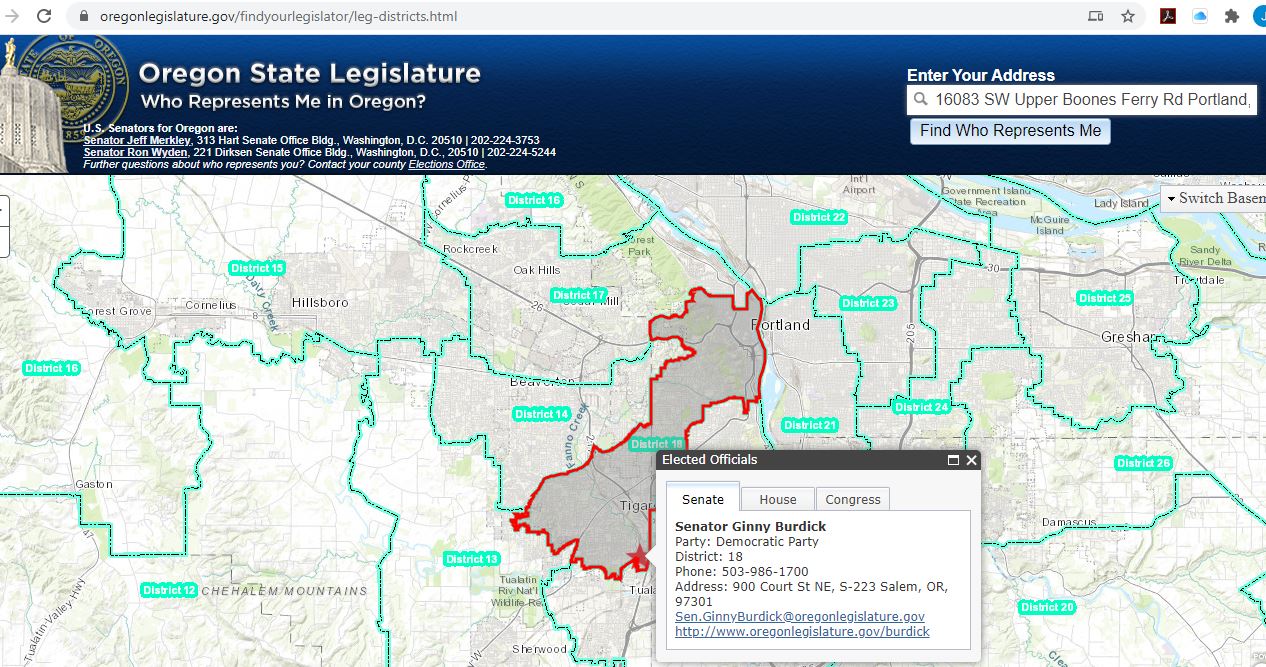 This image above shows the detail of your elected officials by entering your full address and ZIP code. There are tabs for your State Senator and State Representative. You can ignore the congressional tab, this is not federal legislation.
Second Step: Utilize the Template Call Script for Legislators to phone your two elected officials (leaving a voice mail is ok) so we may be a united voice of reason against their short-sighted policies that pass the buck onto rental housing providers during a pandemic. 
Timing is critical to make this call, please contact your elected officials today. Thank you for energetic support and quick participation!