Spring 2020 Apartment Report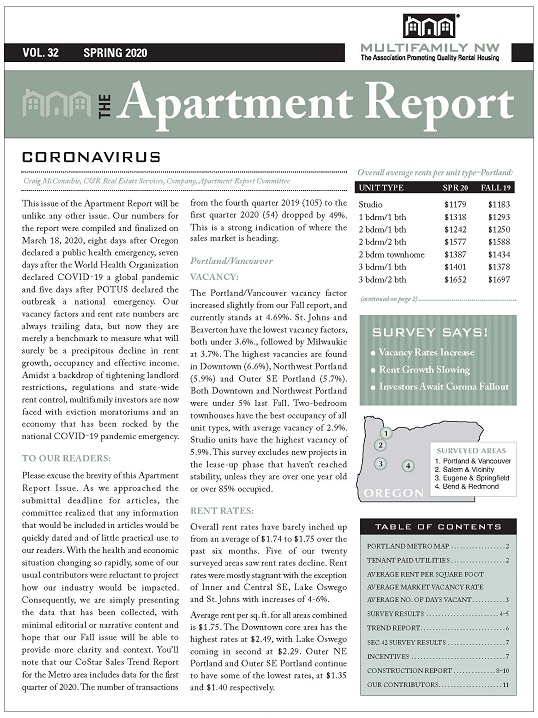 The Spring 2020 Apartment Report Breakfast was scheduled to take place on April 16th and was canceled due to the unprecedented COVID-19 pandemic.
Although this edition of the Apartment Report debuts without its regular fanfare, and is narrower in scope given the current crisis, it does present a timely snapshot of where our market was before the coronavirus completely upended our lives.
We are very thankful to be able to include Craig McConachie's introductory article and Patrick O. Barry's piece covering multifamily construction for the report. Members may click below for instant access - just be sure to sign into the website with your member credentials to authenticate yourself. For non-members the purchase link is also below. Questions? Contact the Multifamily NW office at info@multifamilynw.org.