What to Do After the Fire
Date posted
November 19, 2019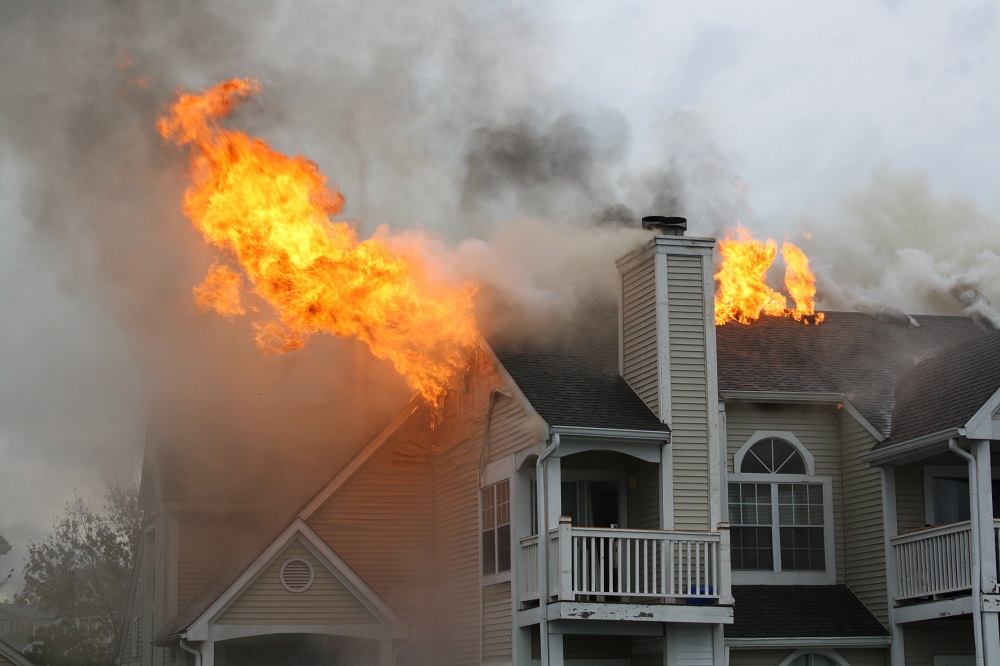 A catastrophic event such as a fire at your property can easily throw the best laid plans into disarray. Take the time to update your emergency procedures and outlines that designate point persons, dictate the order of operations in a property emergency, and prompt contact to appropriate agencies. As you can imagine, property fires are very stressful situations. Being as prepared as possible provides for the best outcome possible and benefits everyone: the residents, neighbors, site staff, owners and even the first responders.
Who is authorized to be at the scene?
An integral part of a property's emergency procedures is to have a restoration company already vetted and on call to arrive to start the clean up after a fire. This better ensures a timely response to secure and begin the remediation, as well as discourages other fast-talking folks arriving at the scene who claim to offer services.
Unfortunately, many industry professionals have had experience in a property fire. On top of that, in the chaos of fire trucks and ambulances, many members have reported unsolicited individuals and companies arriving at the disaster scene offering quick contracts to sign for restoration and cleanup. The industry views arriving on the scene uninvited as exploitive – to both the residents in trauma and to the shocked property managers trying to follow their disaster plan.
An added complication is that across the state, fire departments follow different policies. At TVFR (Tualatin Valley Fire & Rescue) they contract with specific providers, fairly alternating those vetted companies that TVFR contacts to arrive on the scene as a professional resource to address the aftermath of a fire. Portland Fire & Rescue on the other hand does not offer such a program.
Regardless of who may show up at your property claiming to be a restoration resource, you aren't obligated to sign a contract in the midst of a property emergency. It's best to make the arrangements ahead of time with the restoration vendor of your choice to quickly act in the event of an emergency at your property.
What to do ASAP in case of a fire
Contact your insurance agency immediately.
Establish property's habitability with fire officials on scene.
Secure temporary housing plans if necessary.
Safeguard the scene if fire department deems uninhabitable by boarding up windows, doors, tarping roof, etc. to protect liability. Your restoration contractor can handle this.
Retain a qualified (Multifamily NW member) restoration contractor to assist with salvage, remediation, and estimates for repair.
Renter's Insurance
Oregon landlord/tenant law allows for the housing provider to mandate tenants' renter insurance coverage as long as the tenant earns more than 50% of the Area Median Income, and so long as the tenancy is not federally funded affordable housing. The housing provider also can't dictate the insurance company of the renter's insurance policy, nor mandate coverage that exceeds $100,000.  Despite those restrictions, many tenants still qualify, and their required insurance coverage is a great fortune should there be a fire in their home. It's a common misconception that a housing provider's insurance policy would cover tenant's belongings in the event of a property fire or disaster. Unfortunately, that's not the case. Only the tenant's own policy can reimburse their property losses in a home fire. Additionally, in the case that the fire is caused by a resident's negligence, like an open flame or kitchen grease fire, their renters insurance policy would cover their liability for the cost of the fire damage. Renters Insurance coverage is very advantageous for the resident!
Preventative Maintenance and Resources
Implementing a periodic property inspection policy can help identify potential issues from deferred maintenance. Consider adding regular inspections for cadet heaters, fans, furnaces, chimneys and other heat sources plus smoke alarms & carbon monoxide alarms. Initiate a Safety Committee at your property to keep your disaster plan up-to-date and educate everyone's roles. Make sure your property's emergency plan has maps for the buildings that show where utility shut offs are located and specifies who the preferred vendors are for which circumstances. It can seem that disasters only strike when staff is on vacation, or during weekends when management is not present. Make sure these resources are available to all at the property!
TVFR.com has great information with regular educational opportunities. In fact, they are offering a free Multifamily Housing Fire Reduction Program on January 14, 2020 from 8:45am to 2:30pm. Lunch is provided!
Multifamily NW is another terrific resource for your property needs. Check out the Restoration & Remolding Industry Partners of Multifamily NW! Our Industry Partners offer services for every conceivable need that can spring up onsite. Visit our complete member directory for great referrals.