Working Remotely in Response to the COVID-19 Virus
Date posted
April 27, 2020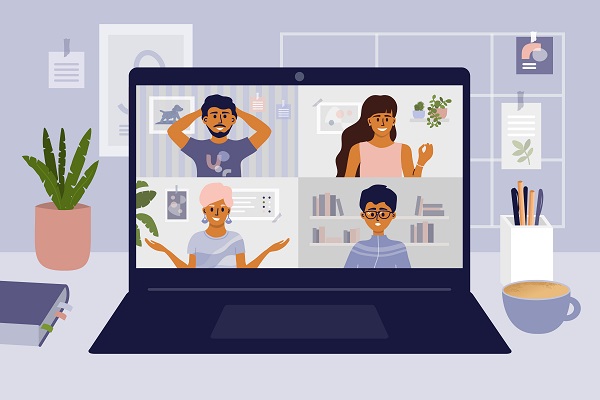 IT, Property Management and Working from Home
Many of us are now over a month into this "new normal" of working remotely, attempting to stay and feel connected, all while keeping operations and moral running. Social Distance and the outbreak of the COVID-19 virus is testing the fortitude of many companies and the IT systems they have in place. In light of this dark reality, companies need comprehensive work-from-home scenarios for all or select critical employees. It's not too late to create a strategic IT plan to maintain workflow, minimize down-times and secure your proprietary and sensitive data.
The COVID-19 pandemic is altering what companies will expect from their IT, its access and capacity. It's time to meet this challenge and give your company the best opportunity to strategically grow, while anticipating and negating the worst-case-scenarios everybody must plan for.
IMS Northwest has implemented large scale SECURE remote-worker systems for many decades and offers our following Recipe for Success:
Use a fast, RELIABLE internet connection
Preferably a wired network connected directly to a modem. (preferably not WiFi)
Reboot your modem weekly or even daily
Definitely DO NOT use a coffeehouse, airport, etc. for your internet connection
Use a proper display screen
Use the same size screen and resolution at home that matches what you have at the office
Maintain security at your home
All usernames and passwords must be kept SECURE
Use updated and current software for all platforms and Operating Systems
Do NOT auto-store credentials on your remote computer
If your credentials are stolen, hackers may have full access to company sensitive data
Do not use less secure ad-hoc consumer remote access systems to access your data and systems. Ask IMS Northwest to deploy an SSH fully encrypted remote platform to safely access and guard your data and systems.
IMS Northwest stands together with all members of Multifamily NW and our collective goal to get through this very difficult time. We can help with this process by implementing a strategic IT plan where workflow can be maintained, down-times are minimized and sensitive data is secure.
Let us know if we may help provide a systems/security evaluation or help your company deploy a comprehensive work-from-home contingency plan.