Back to Rental Forms Store
Fair Housing Fair-Post Event Ticket
On Demand Education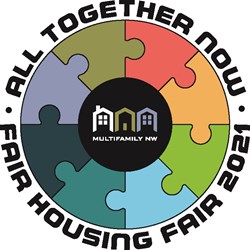 Post Event ticket for all Fair Housing 2021 Virtual Conference. Includes:
Fair Housing Liabilities in Marketing and Leasing
Creating an LGBTQIA+ Inclusive Community through Fair Housing
Keynote: Unconscious Bias
Fair Housing Dispute Resolutions
Intersection of COVID-19 & Fair Housing
Five Fair Housing Lessons for Maintenance Employees
Reasonable Accommodations & Empathy
Common Fair Housing Design & Contruction disbled-Access Issues
Focus on Animals-Can my 150 lb pig be my service animal? What about a duck?
---