Sponsorship Guide
Multifamily NW (MFNW) is excited to offer many opportunities to partner with members such as yourselves in order to help you create the perfect engagement strategy for 2023. We remain as enthusiastic as ever to help you meet your goals by providing opportunities to promote your services and solutions to our audience.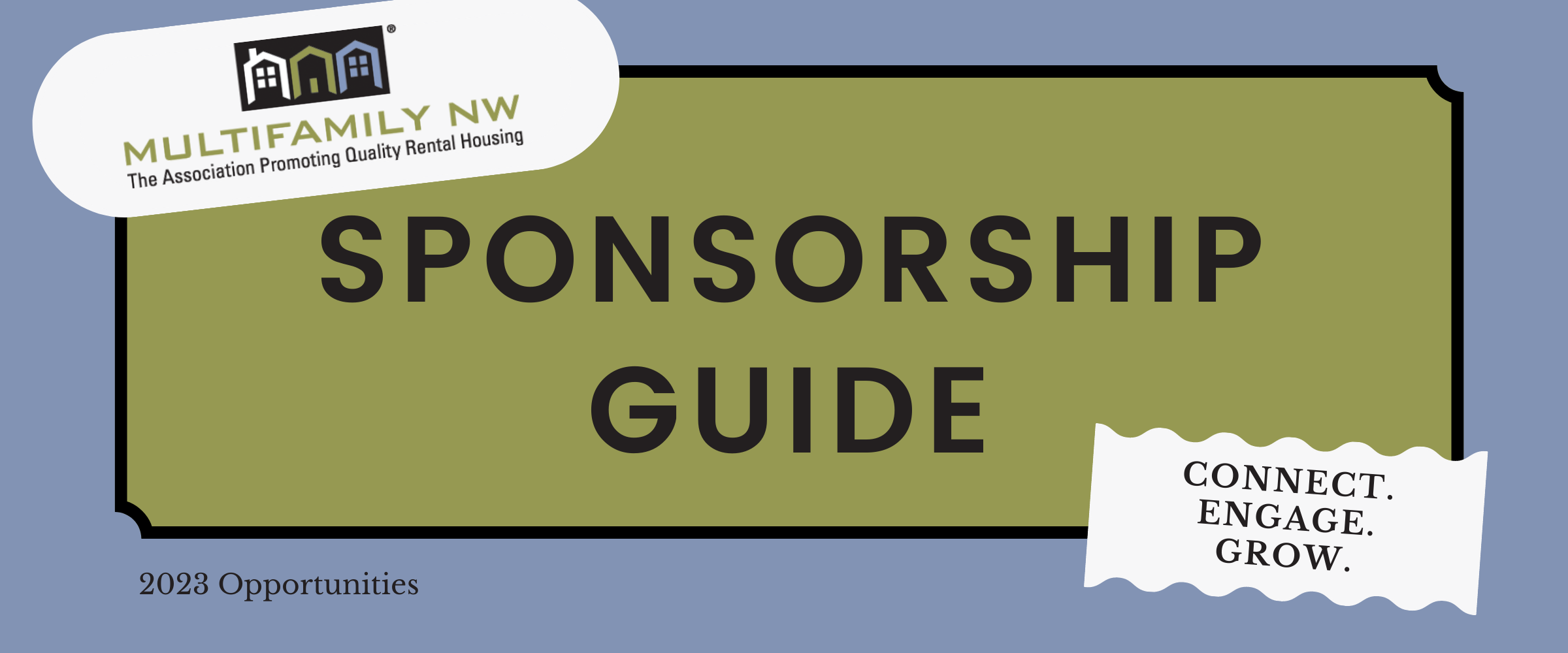 ---
Boost Your Visibility!
We offer a variety of sponsorship options for every budget and scope.
Partnership between our members is at the core of what we do. With that in mind, our goal for 2023 is Members Using Members. We are here to provide you with the platform to showcase your brand and cement your place in the industry.

Questions? Our events team is here to help plan your engagement strategy. Whether you are looking to exhibit at a conference, sponsor an event, or get some valuable face time with current and potential clients, we've got you covered. Opportunities of all sizes are available, and best of all, we can help you customize a plan to make sure you are maximizing your dollars and your exposure.

Contact Events Team Schedule a Meeting


---
The Fine Print
Sponsorships are available to members only. All sponsorships are subject to availability. All sponsorships are available on a first-come, first-served basis. Multifamily NW reserves the right to substitute any marketing opportunity for another of equal or greater value based upon availability or for any potential unforeseen circumstance. Attendee tickets and tables are NOT eligible for package discounts. Any sponsorship splitting must be pre-approved by the association. Additional sponsorships may be added throughout the year at the discretion of the committee and/or association. Although Exhibitor booths may be purchased in advance, you must participate in Early Registration to have the first pick of booth placement. If you purchase a booth and do not participate in Early Registration, you will be contacted once regular registration begins to select your space. All registration and sponsorship fees are non-refundable. If an event is cancelled, you will receive a credit on your account for the sponsorship fees.