Education Opportunities from Multifamily NW
National Designation from NAA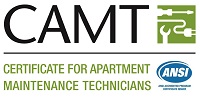 CAMT classes are limited to CAMT Designees only.
Multifamily NW Training Programs
Multifamily NW is partnering with
Grace Hill Online Learning Courses
to offer more avenues of quality online education for your convenience. Grace Hill courses offer a unique interactive learning experience aimed at enhancing the quality of work at all levels in our industry.
---
"It's the Law" Lunchtime Series
This series tackles essential topics in property management every 2nd Friday of the month. It is ideal for those that crave straightforward advice consolidated into a convenient and regular lunch hour taught by an experienced landlord/tenant law attorney. Isn't that everybody? Bring your lunch and join us for these economical and insightful classes!
---
Monthly Landlord Study Hall
Attention busy, independent rental
home owners
! Multifamily NW has partnered with KJK Properties and Warren Allen's Jeffery S. Bennett to offer Landlord Study Hall every 1st Wednesday of the month. Each month, a great topic will be addressed concerning operating rental property. Make sure to mark your calendar and join us!
---
Statewide Monthly Education Events
The association organizes monthly classes or luncheons in Portland, Eugene, Salem, and Central Oregon. These events offer great networking opportunities as their topics and speakers are always of keen interest to the multifamily industry, keeping attendance consistent.
---
Lead-Based Paint Renovation Certification
The Environmental Protection Agency (EPA) has revised its Lead-Based Paint Renovation and Repair Regulations and now requires property owners, management companies and landlords to implement lead-safe work practices. Beginning April 22, 2010, paid contractors and maintenance professionals working in pre-1978 housing must be certified lead-based paint renovators. Multifamily NW offers an eight-hour certification class to comply with these new rules.
---
Oregon Landlord/Tenant Law Class (Parts I & II)
These courses create an interactive environment in which attendees can get specific questions answered on real-world situations they encounter. Part I begins where all tenancies begin—with the rental application. Then, by chronological succession, the class takes you through the rental agreements, various addenda and special circumstances. Part II covers every end-of-tenancy scenario with the corresponding termination notice to serve, and explains refunding deposits and abandoned property rules.
---
Washington Landlord/Tenant Law Class
The revised Washington Landlord/Tenant Law course takes a practical approach to learning by going through Multifamily NW's Washington rental housing forms in a chronological fashion. Attendees are immersed in an interactive environment to get answers to specific questions, explaining how to fill out and serve the forms correctly and what do to when problems emerge.
---
Fair Housing Classes for Oregon & Washington
The Fair Housing Council of Oregon works in conjunction with Multifamily NW to present this valuable course on Fair Housing law. This course provides students with an acute understanding of what the Fair Housing laws are, how they work, and whom they seek to protect. Attendees will learn to identify possible Fair Housing issues and to make appropriate decisions based on the law. People new to the industry are strongly encouraged to attend this course, as are those who have been in the industry for a while and need to refresh their understanding.