Back to Events
Event Details
The interplay amongst Traditionalists, Baby-Boomers, Millennials, and now the up-and-coming Gen-Z cohort (yes, they're in our workforce already) is the largest factor impacting the success and operational-efficiency of your business. Today, more than any other time in history, our work environment now supports the biggest assortment of generational cohorts.
These complexities don't end with us only having a massive, multi-generational workforce, however. On a deeper dive, we've clearly identified how each generation drives their preferences pertaining to communication, project management, leadership, and many other work-related fundamentals into our shared work climate.
As leaders, which strategies have you implemented to synergize the generational inner-workings of your operations? Are you armed with each generation's preferred traits, so you can create a conducive environment which promotes optimal performance from everyone and leverages the strengths of each cohort?
Join our fun and interactive workshop on April 5th from 10:00 AM to 12:00 PM at Multifamily NW. Together, we'll jump into the nuances of generational dynamics so that you can take home some new and effective tools to help ensure your team is working in synchrony.
Presented by:
Jesse C. Miller, MBA, CAPS, ACoM®
Proudly Certified Millennial and Creator of The Confessions of a Millennial Mind Series
2.0 CEU
COURSE MATERIALS DISCLAIMER
The content, information, opinions, and viewpoints contained in these educational materials and the information contained in the instructor's presentation (collectively the "Course Materials") are those of the authors, contributors and/or instructors of such materials. While Multifamily NW ("MFNW") takes reasonable care to screen the credentials of the instructors, authors and contributors, MFNW MAKES NO WARRANTY, EXPRESSED OR IMPLIED, as to the completeness or accuracy of the Course Materials. Persons who attend MFNW classes and/or read the Course Materials ("Users"), use the Course Materials at their own risk, and MFNW shall not be responsible for any errors, omissions, or inaccuracies in the Course Materials, whether arising through negligence, oversight, or otherwise. Also, laws change and MFNW has no duty to update the Course Materials. Reliance on the Course Materials is strictly at your own risk. The Course Materials are general in nature and not intended as legal advice. Even if specific fact situations are discussed in the Course Materials, and even if the instructor is an attorney, Users must retain their own legal counsel if they desire legal advice. MFNW specifically disclaims any warranties, express or implied, including implied warranties of merchantability or fitness for a particular purpose. The Course Materials are provided "AS IS" and it is the User's job to evaluate the accuracy of any information contained therein. If a User is a property management professional, you should rely on your professional judgment in evaluating any and all Course Materials, and confirm the information contained in the Course Materials with other sources and your own legal counsel before undertaking any actions based on it. If you are not a management professional, you should evaluate the information together with your professional advisors.
Multifamily NW reserves the right to refuse registration/admittance to non-members.
For More Information: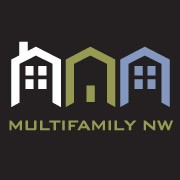 Front Desk