Back to Events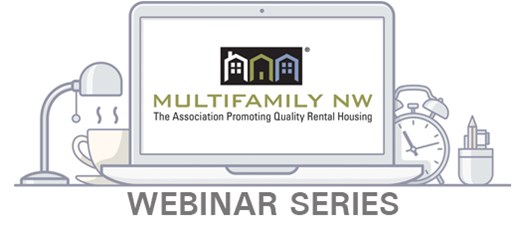 Webinar: HR Issues - Employee Engagement
Multifamily NW Welcomes: Paul Hutter, HR Answers (0103)
Wednesday, September 9, 2020
Zoom Webinar-link will be sent in the post registration confirmation email.
Event Details
Peter Block once wrote, "The task of leadership is to produce engagement." Everyone knows that employee engagement is a good thing, but how do we get from this intellectual understanding to something that we can launch and measure in our organizations? How do we engage their commitment and inspire them towards our vision? How do we build a committed workforce? How do we create a culture of accountability?
The key for creating an engaged and connected workforce is to convene people together for powerful conversations and development of action plans that truly involve employees in organizational planning and operations. These activities support the individual in clarifying their own choice on how they will relate to the organization. We build a culture of engagement by changing our perspective, conversations, and assignments of opportunities and work.
We will discuss:
Approaches to build an engaged workforce
Ways to create an environment where people choose involvement and accountability
Means to lead and engage in powerful ways
Approaches to deal with difficult relationship issues
Methods to shift from lip service to authenticity
Developing a plan to begin applying these values in your workplace.
Come prepared for a lively conversation and some real-life examples of organizations that have engaged employees and reaped the benefits of their fresh ideas and energy.
This is intended to be an interactive session where attendees share their personal experiences, too.
Multifamily NW Welcomes: HR Answers
COURSE MATERIALS DISCLAIMER
The content, information, opinions, and viewpoints contained in these educational materials and the information contained in the instructor's presentation (collectively the "Course Materials") are those of the authors, contributors and/or instructors of such materials. While Multifamily NW ("MFNW") takes reasonable care to screen the credentials of the instructors, authors and contributors, MFNW MAKES NO WARRANTY, EXPRESSED OR IMPLIED, as to the completeness or accuracy of the Course Materials. Persons who attend MFNW classes and/or read the Course Materials ("Users"), use the Course Materials at their own risk, and MFNW shall not be responsible for any errors, omissions, or inaccuracies in the Course Materials, whether arising through negligence, oversight, or otherwise. Also, laws change and MFNW has no duty to update the Course Materials. Reliance on the Course Materials is strictly at your own risk. The Course Materials are general in nature and not intended as legal advice. Even if specific fact situations are discussed in the Course Materials, and even if the instructor is an attorney, Users must retain their own legal counsel if they desire legal advice. MFNW specifically disclaims any warranties, express or implied, including implied warranties of merchantability or fitness for a particular purpose. The Course Materials are provided "AS IS" and it is the User's job to evaluate the accuracy of any information contained therein. If a User is a property management professional, you should rely on your professional judgment in evaluating any and all Course Materials, and confirm the information contained in the Course Materials with other sources and your own legal counsel before undertaking any actions based on it. If you are not a management professional, you should evaluate the information together with your professional advisors.
Multifamily NW reserves the right to refuse registration/admittance to non-members.
For More Information: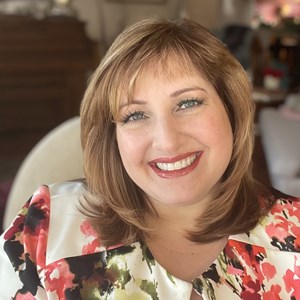 Ericka Hargis
Education Coordinator
MFNW