Back to Events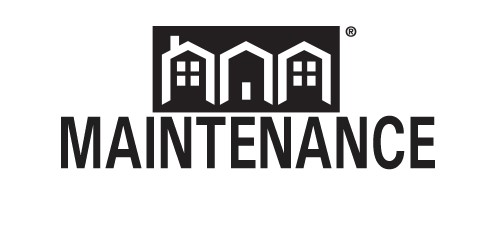 Webinar: Solving the Maintenance Staffing Problem
Multifamily NW Welcomes: Zach Howell, Principal, B.E.A.R Consulting Service
Wednesday, December 9, 2020
10:00 AM - 12:00 PM (PST)
Event Details
Where have all the good tech's gone? If you have had to recruit or hire maintenance recently especially pre-pandemic you have seen that there is a serious lack of trained talent for our apartment maintenance needs. This class will discuss not only why this is happening, but some solutions for managing this problem. Recruiting, qualifying, interviewing, and placing the right person in these maintenance roles is critical for reaching goals. We will discuss and review all of these techniques and give attendees some solutions for managing this staffing issue as we come out of the pandemic.
2.0 CEU
Multifamily NW Welcomes: Zach Howell, Principal, B.E.A.R Consulting Services
COURSE MATERIALS DISCLAIMER
The content, information, opinions, and viewpoints contained in these educational materials and the information contained in the instructor's presentation (collectively the "Course Materials") are those of the authors, contributors and/or instructors of such materials. While Multifamily NW ("MFNW") takes reasonable care to screen the credentials of the instructors, authors and contributors, MFNW MAKES NO WARRANTY, EXPRESSED OR IMPLIED, as to the completeness or accuracy of the Course Materials. Persons who attend MFNW classes and/or read the Course Materials ("Users"), use the Course Materials at their own risk, and MFNW shall not be responsible for any errors, omissions, or inaccuracies in the Course Materials, whether arising through negligence, oversight, or otherwise. Also, laws change and MFNW has no duty to update the Course Materials. Reliance on the Course Materials is strictly at your own risk. The Course Materials are general in nature and not intended as legal advice. Even if specific fact situations are discussed in the Course Materials, and even if the instructor is an attorney, Users must retain their own legal counsel if they desire legal advice. MFNW specifically disclaims any warranties, express or implied, including implied warranties of merchantability or fitness for a particular purpose. The Course Materials are provided "AS IS" and it is the User's job to evaluate the accuracy of any information contained therein. If a User is a property management professional, you should rely on your professional judgment in evaluating any and all Course Materials, and confirm the information contained in the Course Materials with other sources and your own legal counsel before undertaking any actions based on it. If you are not a management professional, you should evaluate the information together with your professional advisors.
Multifamily NW reserves the right to refuse registration/admittance to non-members.
For More Information: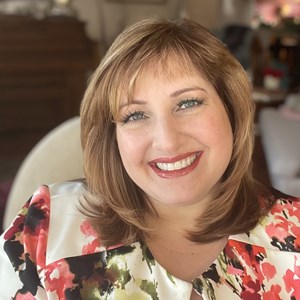 Ericka Hargis
Education Coordinator
MFNW
Multifamily NW Welcomes: Zach Howell

Zach Howell entered the maintenance industry like many: needing a job, with no multifamily experience, and no tools of his own. Now, several years later, Zach's tool box is overflowing with on-site experience and a finite knowledge of what it really takes to keep a property's largest asset running smoothly: practiced skill and a great attitude.
Back in the day, he and his wife, Becky were hired to manage and maintain a 231-unit complex, built over five phases, with every imaginable thing going wrong at any moment. Zach had always considered himself a fairly adept handyman…until this property proved him wrong. This trial-by-fire method of learning lasted twenty months before Zach could finally look around and say with confidence, that he had made a real difference and had managed and showcased this property's best assets. He vowed to take this sense of pride and accomplishment to his next job.
It was at this next location that Zach began the process of being mentored by a true maintenance guru and came to understand the true meaning of "expert." This guy could do ALL his own repairs! He didn't have to hire other "professionals" because he was the expert others came to for advice. Under the tutelage of this master, Zach's skill set began to expand and grow from simple repairs to complex diagnosis, maintenance operations, financial management and NOI manipulation. After three years of training, Zach was offered the worst property in a portfolio spanning three states. Most people would have seen this as a demotion, but not Zach. He looked at the disaster as an opportunity to prove what he could do and see if the techniques he'd learned could work anywhere, on any property. Within fourteen months, the property was number one in NOI for the entire company and Zach coined himself "Lord of the Lost Causes."
Zach was soon ready for a new challenge and went to work overseeing the maintenance operations of a residential housing portfolio for a large development firm. This position opened up a whole new world to Zach; one of architects, engineers, contractors, political players, and financial institutions. Along his journey, he began to think about how he had been able to move up so quickly in the multifamily industry. He realized that it was the training and mentorship that he'd received from his maintenance master that had made all the difference. Zach wanted to pay it forward and began his new journey into training and education.
Zach believes that anyone can learn the proper techniques to be successful if they are given the right training and leadership:
"My passion is showing others tried and true techniques that I know work in the field, because I've used them myself. The diagnosis, repair and operational nuances of the multifamily industry are not hereditary or genetically passed on; they are learned and must be practiced. Most daily challenges are not intuitive and no matter how long your maintenance tech scratches their head, the solution will not likely come. But once they are taken through the challenges to the end result and have a mentor explain how and why things are done, then that technician will now have a whole new world open up to them.
Zach Howell holds a Psychology degree from Oregon State University. He is a nationally Certified Apartment Maintenance Technician and Uniform Physical Condition Standards inspector, carrying more than a decade of experience within the multifamily housing, development, and construction industries. Zach is LEED Certified and a valued advocate for the Apartment Maintenance trade, serving as Subject Matter Expert for the National Apartment Association, Training Director for the Apartment Maintenance Institute, and a Community Education Faculty Member at Portland Community College. In addition, he is a nationally certified trainer and consults regionally with MMHA, NAHMA, NMHC, IREM, RHA, and is the Chair of the NW Maintenance Coalition.