Back to Events
Webinar: Accounting Basics
Multifamily NW Welcomes Marcus Rutherford, Yardi (0025)
Tuesday, March 2, 2021
10:00 AM - 11:00 AM (PST)
Event Details
Join this session to brush up on your accounting skills. We'll uncover the basics of accounting in a way that's easy to understand, fun and highly informative. You'll learn about the chart of accounts, get the lowdown on debits and credits, dig into financial statements and discuss the differences between "cash" vs. "accrual" accounting.
Multifamily NW Welcomes: Marcus Rutherford, Senior Corporate Trainer, Client Services
COURSE MATERIALS DISCLAIMER
The content, information, opinions, and viewpoints contained in these educational materials and the information contained in the instructor's presentation (collectively the "Course Materials") are those of the authors, contributors and/or instructors of such materials. While Multifamily NW ("MFNW") takes reasonable care to screen the credentials of the instructors, authors and contributors, MFNW MAKES NO WARRANTY, EXPRESSED OR IMPLIED, as to the completeness or accuracy of the Course Materials. Persons who attend MFNW classes and/or read the Course Materials ("Users"), use the Course Materials at their own risk, and MFNW shall not be responsible for any errors, omissions, or inaccuracies in the Course Materials, whether arising through negligence, oversight, or otherwise. Also, laws change and MFNW has no duty to update the Course Materials. Reliance on the Course Materials is strictly at your own risk. The Course Materials are general in nature and not intended as legal advice. Even if specific fact situations are discussed in the Course Materials, and even if the instructor is an attorney, Users must retain their own legal counsel if they desire legal advice. MFNW specifically disclaims any warranties, express or implied, including implied warranties of merchantability or fitness for a particular purpose. The Course Materials are provided "AS IS" and it is the User's job to evaluate the accuracy of any information contained therein. If a User is a property management professional, you should rely on your professional judgment in evaluating any and all Course Materials, and confirm the information contained in the Course Materials with other sources and your own legal counsel before undertaking any actions based on it. If you are not a management professional, you should evaluate the information together with your professional advisors.
Multifamily NW reserves the right to refuse registration/admittance to non-members.
For More Information: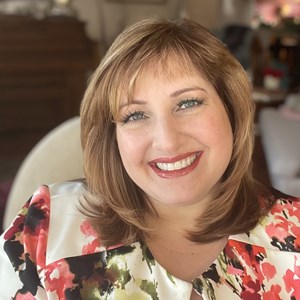 Ericka Hargis
Education Coordinator
MFNW
Multifamily NW Welcomes
Marcus Rutherford,
Senior Corporate Trainer, Client Services

Marcus joined Yardi in 2014, as a technical account manager on the residential client success team, where he soon earned recognition as a subject matter expert on the Yardi residential module. In 2016, Marcus transitioned to the corporate training team and has established a stellar track record of successfully training new employees on residential, RENTCafé, and accounting functionalities for both the Voyager 7S and Breeze software platforms. Marcus has also successfully led client and employee Voyager 7S system administration training sessions. Marcus holds a BA in psychology from Johnson C. Smith University. He calls Durham, N.C., home and enjoys roller skating and traveling.
Sponsored by: