2020 Voters Guide
Date posted
October 18, 2020
Multifamily NW Endorsements – General Election Tuesday, November 3, 2020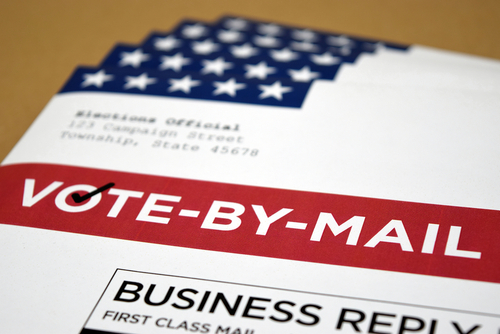 Ballots are being delivered right now and Multifamily NW is excited to offer our members guidance once again for the upcoming general election on Tuesday, November 3rd, 2020. The stakes are very high, every vote matters, and every race is important. Multifamily NW narrowed the Voters Guide focus and recommendations to elections in the Oregon Legislature and Portland City Council.
Multifamily NW's endorsements of positions for the Oregon Legislature and Portland City Council are detailed below, grouped by geographical area. The Oregon Legislature contains two legislative bodies, the Senate and House. There are 30 Senators, elected by their geographical districts and serve 4-year terms. Approximately one half of the Senate seats are up for election every two years. The House is comprised of 60 members, each elected from their geographical district, every two years. Portland City Council contains four commissioner positions, all are elected city-wide, and serve 4-year terms. Portland's Mayor also serves a 4-year term.
Endorsement decisions were combination of many factors: Previous elections results, past legislative history, ranking with the legislature, competitive race criteria, loyalty to rental housing interests, building relationships with key Democratic legislators, and commitment to bringing Multifamily NW into conversations that affect our industry.
As this was our first official endorsement process, we anticipate the need to refine not only our criteria, but how we choose to endorse candidates in future elections. There were many candidates that met criteria but were not included because we could not also make a financial contribution to their campaign. We also recognize that some of our endorsements are controversial, and some raise concerns about participating in races that were too competitive, thus, reducing our financial ability to support candidates whom we could continue develop relationships within the Democratic Supermajority. However, in the end, the Government Affairs committee chose to only support 18 candidates.
See links below for view the entirety of Oregon Voter's Pamphlet and specific candidate and measure information by county. There is another link to locate official ballot drop boxes close to your location and lastly a link to quickly determine which legislative districts represent you.
Download official Oregon Voter's Pamphlets by county https://sos.oregon.gov/voting/Pages/current-election.aspx
Locate ballot drop boxes https://sos.oregon.gov/voting/Pages/drop-box-locator.aspx
Not sure who your legislators are? https://www.oregonlegislature.gov/FindYourLegislator/leg-districts.html
Portland Metro Races

There are two Portland City Hall races on the November ballot, and both are runoffs from the May Primary. Incumbent City Commissioner Chloe Eudaly is running against Mingus Mapps and Mayor Ted Wheeler is running for reelection against Sarah Iannarone. Multifamily NW supports United for Portland supporting Mayor Wheeler. Oregon Senate Districts 14 and 25 are open seats, we favor Katie Lieber, former Multnomah County prosecutor, who won the Democratic primary for SD 14 and Justin Hwang who won the Republican primary for SD 25 with a broad support of East County leaders. HD 26 is a large swath of SW Portland suburbs and historically has been a swing district – Peggy Stevens is the owner of PK Properties and has our vote running against the incumbent Courtney Neron. In the 40th HD, Rep. Mark Meek is the owner of Avid Real Estate Executives LLC and Avid Property Management. Prior experience as a member of the Clackamas County Economic Development Commission. Currently, Vice-Chair of Housing.

POSITION
ENDORSEMENT
Portland City Commissioner Position #4
Mingus Mapps
Portland Mayor
Ted Wheeler
Oregon Senate 14th District: Portions of Multnomah, Washington Counties
Katie Lieber, Democrat
Oregon Senate 25th District: Portion of Multnomah County
Justin Hwang, Republican
Oregon House 26th District: Portions of Clackamas, Washington Counties

Peggy Stevens, Republican

Oregon House 40th District: Portion of Clackamas County

Rep. Mark Meek (I), Democrat
Mid-Willamette Valley Races
We are proud to endorse these lawmakers as they have consistently supported our industry: Senators Fred Girod, Denyc Boles and Representatives Ron Noble and Christine Drazen.
POSITION
ENDORSEMENT
Oregon Senate 9th District: Portions of Clackamas, Linn, Marion Counties
Sen. Fred Girod (I), Republican
Oregon Senate 10th District: Portions of Marion, Polk Counties
Sen. Denyc Boles (I), Republican
Oregon House 24th District: Portions of Washington, Yamhill Counties
Rep. Ron Noble (I), Republican
Oregon House 39th District: Portions of Clackamas, Marion Counties
Rep. Christine Drazen (I), Republican
Southern Willamette Valley Races
Rep. Julie Fahey is the Chair of the newly created House Committee on Housing and has been fair to our housing policy priorities.
POSITION
ENDORSEMENT
Oregon House 14th District: Portion of Lane County
Rep. Julie Fahey (I), Democrat
Southern Oregon Races
Representative Pam Marsh and her husband are the owners and operators of Green Springs Inn and Cabins in Ashland and a former member of the Ashland City Council. She's the Vice-Chair for the House Committee on Revenue as well as the Joint Committee Ways and Means General Government. She's a member of the Housing and Economic Development Committees. Her legislative platform priorities have included revenue reform, universal access to early childhood services, and providing more affordable housing in her community.
POSITION
ENDORSEMENT
Oregon House 5th District: Portion of Jackson, Klamath Counties
Rep. Pam Marsh (I), Democrat
Central/Eastern Oregon Races
Senator Tim Knopp is the Executive VP of the Central Oregon Builders Association and is presently the board member of First Story, an affordable housing nonprofit association. Sen. Knopp is a strong champion for small business and job creation. Representative Jack Zika is a relator and a former Redmond planning commissioner. In his role as Vice-Chair of the House Housing Committee, he continues to be a champion of MFNW industry concerns and opposes legislation that's detrimental to our ability to provide rental housing. Representative Cheri Helt is a co-owner, with her husband, of Zydeco Kitchen and Bistro 28, two well-known restaurants in Bend. In addition to that she's also an 8-year member of the Bend-La Pine School Board. Her 2019 legislative platform included work on HB 3450, which Rep. Zika co-signed, and allows cities with populations of 75,000 or less to be authorized as mixed-use housing for employment uses in addition to work on HB 2001-ending single family home zoning in favor of middle housing. She also supported HB 2056 the housing development grant program. All three legislators opposed SB 608.
POSITION
ENDORSEMENT
Oregon Senate 27th District: Portion of Deschutes County
Sen. Tim Knopp (I), Republican
Oregon House 53rd District: Portion of Deschutes County
Rep. Jack Zika (I), Republican
Oregon House 54th District: Portion of Deschutes County
Rep. Cheri Helt (I), Republican
Oregon Coast Races
The following candidates would provide new authentic voices to the Legislature focused on delivering non-Portland based solutions that represent the needs of the coastal communities.
POSITION
ENDORSEMENT
Oregon Senate 5th District: Portions of Coos, Douglas, Lane, Lincoln, Polk, Tillamook, Yamhill Counties
Dick Anderson, Republican
Oregon House 9th District: Portions of Coos, Douglas, Lane, Lincoln Counties
Boomer Wright, Republican
Oregon House 32nd District: Clatsop County and portions of Tillamook, Washington, Yamhill Counties
Suzanne Webber, Republican