Back to Events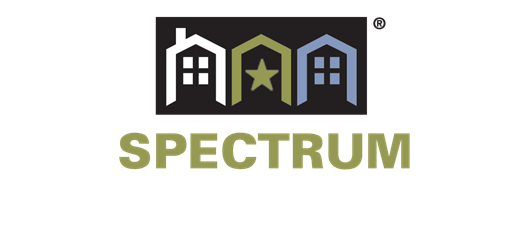 Spectrum 2023 - Exhibitors & Sponsors
Thursday, September 14, 2023
Event Details
Oregon Convention Center, Hall D
WHY EXHIBIT
Don't miss out on this opportunity! Spectrum is a can't miss annual event boasting fantastic speakers, top-notch education sessions, suppliers with the products and services you need, and great networking opportunities!
What are you waiting for? Grab your booth today!
ITEM

Regular Booth

Regular Double

Premium*

Premium Double**

MEMBER

$850

$1250

$1150

$1750

Non-Member

$1050

$1650

N/A

N/A
As of 2022 our Annual Platinum & Gold Partners receive early booth registration privileges but other booths may be held to ensure all confirmed pre-paid booth requests are fulfilled.
Exhibitor Information
Booth Electricity
MUST BE ORDERED THROUGH THE OCC.
You will need your booth number to order services.
NOTE: Cost of electricity is much higher day of show. Please order in advance if possible.
Extension Cords/Power Strips:
Extension cords/power strips: Extension cords must be industrial 3-prong (grounded) cords. If plugging more than one item into the power supply, you must also bring a power strip.
Additional Booth Items
You will receive an invite from FERN to order additional booth items, carpet, and coordinate shipping.
Exhibiting Policies & Reminders
· Your exhibit must stay within your purchased booth space. No exhibitors may take up aisle space or "spill over" into another booth.
· Flyers, giveaways, activities, are permitted only from within your booth space.
· Exhibitors are required to wear the exhibit name badges provided
· All exhibits must comply with the OCC Exhibitor Rules & Regulations.
· No balloons are permitted
Food & Beverage Policies
The Oregon Convention Center has strict food and beverage policies which apply to all exhibitors. Please see the OCC Exhibitor Rules & Regulations for details.
Booth Representatives
· All booths include two (2) lunches for representatives (double booths include four (4) lunches)
· Any additional lunches need to be purchased before the show for $50.00/each
For More Information:
Laura Webb
Event Specialist
MFNW
(503)213-1281