Successful Winter Clothing Drive from Southern Willamette Valley Council
Date posted
November 8, 2018
Way to go Multifamily NW members in the Southern Willamete Valley! The Eugene Mission was all smiles after the SWV Council dropped off bags and bags of winter goods for immediate use!
Here is the picture of them donating all the thousands of dollars worth of coats, gloves, hats, scarves, and socks to the Mission. They proudly collected a total of 54 coats, 17 sweatshirts/flannels, 63 pairs of socks, 18 hats, 5 scarves, and 22 pairs of gloves. What a success!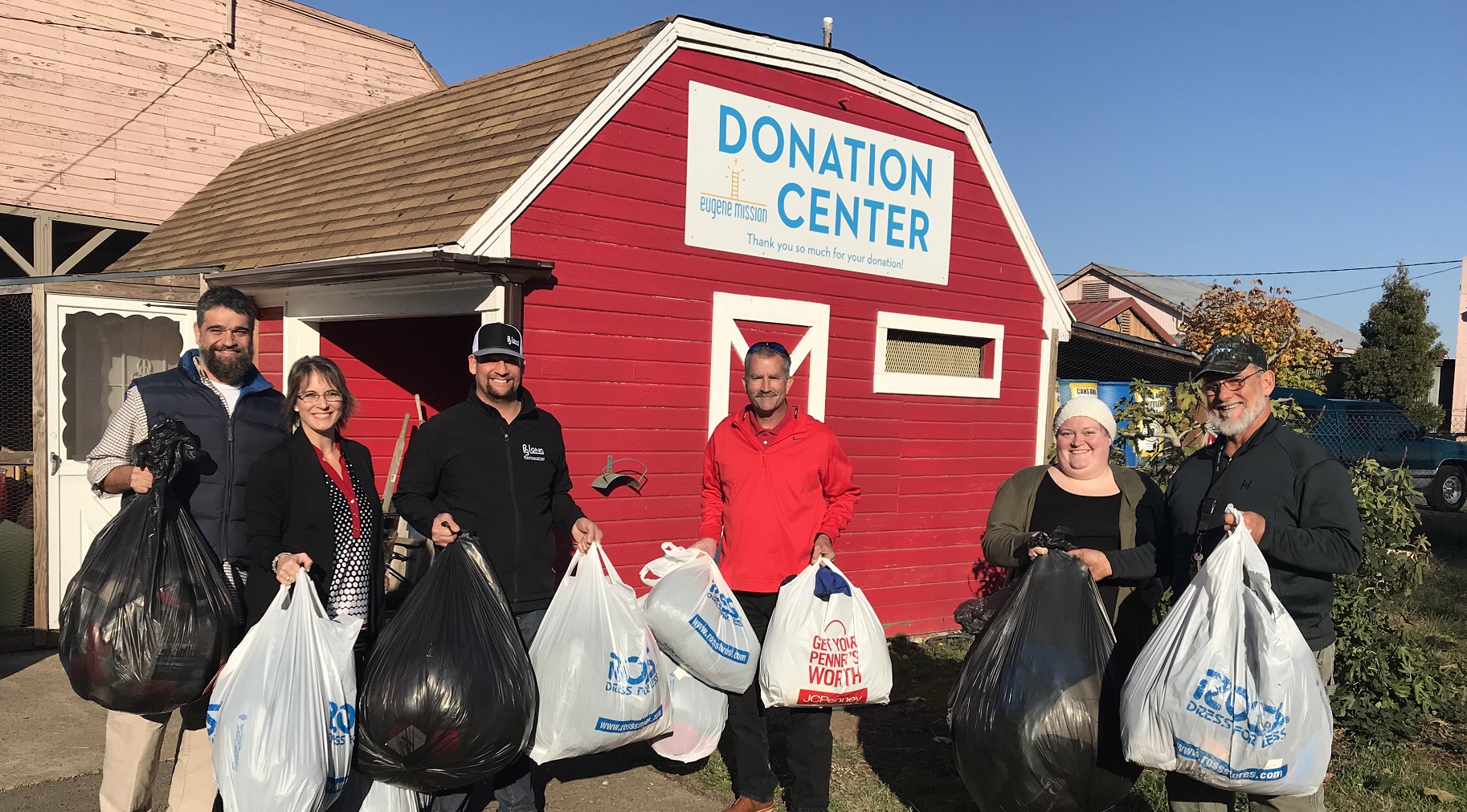 Thank you very much to everyone who contributed! The Southern Willamette Valley Council hopes to double the amount for next year. Happy Holidays!