Back to Events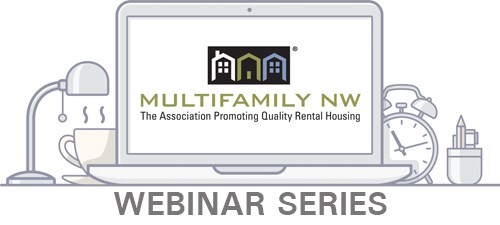 Postponed - HYBRID - Emergency Preparedness for Property Management
Multifamily NW Welcomes Paul Jordan and Alice Busch (018)
Thursday, February 16, 2023
Event Details
We hear people talk about "The Big One" usually in reference to an earthquake that may occur in the Pacific Northwest any time now. Oregon is no stranger to disaster as we all know wildfires came too close to home in the last couple of years. 

Do you have a plan? Please join us for this hybrid session as we discuss the steps to creating a plan and run through scenaios to practice to make sure we are ready to respond to and emergency in our area or specifically to your property. 
Multifamily NW Welcomes: Paul Jordan, Cascade Management and Alice Busch, Multnomah County emergency Mamnagement
CEU 3.0
COURSE MATERIALS DISCLAIMER
The content, information, opinions, and viewpoints contained in these educational materials and the information contained in the instructor's presentation (collectively the "Course Materials") are those of the authors, contributors and/or instructors of such materials. While Multifamily NW ("MFNW") takes reasonable care to screen the credentials of the instructors, authors and contributors, MFNW MAKES NO WARRANTY, EXPRESSED OR IMPLIED, as to the completeness or accuracy of the Course Materials. Persons who attend MFNW classes and/or read the Course Materials ("Users"), use the Course Materials at their own risk, and MFNW shall not be responsible for any errors, omissions, or inaccuracies in the Course Materials, whether arising through negligence, oversight, or otherwise. Also, laws change and MFNW has no duty to update the Course Materials. Reliance on the Course Materials is strictly at your own risk. The Course Materials are general in nature and not intended as legal advice. Even if specific fact situations are discussed in the Course Materials, and even if the instructor is an attorney, Users must retain their own legal counsel if they desire legal advice. MFNW specifically disclaims any warranties, express or implied, including implied warranties of merchantability or fitness for a particular purpose. The Course Materials are provided "AS IS" and it is the User's job to evaluate the accuracy of any information contained therein. If a User is a property management professional, you should rely on your professional judgment in evaluating any and all Course Materials, and confirm the information contained in the Course Materials with other sources and your own legal counsel before undertaking any actions based on it. If you are not a management professional, you should evaluate the information together with your professional advisors.
Multifamily NW reserves the right to refuse registration/admittance to non-members.
For More Information: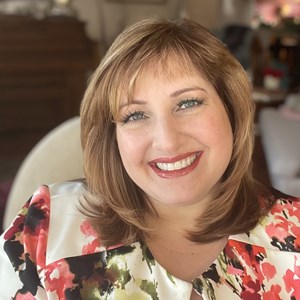 Ericka Hargis
Education Coordinator
MFNW
Multifamily NW Welcomes
Paul Jordan, Director of Maintenance,
Cascade Management
Paul hails from Worcester, Massachusetts, birthplace of the monkey wrench, the Smiley face, and the birth control pill. He was a Licensed Construction Supervisor and Home Improvement Contractor while employed there. He is Director of Maintenance Services at Cascade Management as well as a LEED Green Associate and has earned badges in Indoor Air Quality and Water Conservation. Paul holds trade certifications that include AHERA Class III Asbestos Worker and EPA 608 Universal Technician.
Paul and his wife moved to Portland in 2012 to escape the winter cold and the summer humidity of New England. He enjoys watching his grandchildren participate in sports, golf, exploring the Pacific NW, and following the Patriots, Celtics, and Bruins.
AND
Alice Busch, EMT, CEM, Emergency Management Analyst Sr.
Multnomah County Emergency Management
Alice is an Incident Command System trainer and coordinates the Community Education and Engagement Program of MCEM and serves as the Public Information Officer for MCEM. Alice started her career in the fire service in 1991. During her 21 years with the fire department, Alice served as an Emergency Manager, Emergency Medical Technician, Public Information and Education Officer, Social Services Liaison, Critical Incident Stress Manager, Fire Inspector, and Fire Investigator. Prior to her roles with MCEM, Alice worked as an Emergency Manager for the Department of County Human Services, DCHS. Her work involved Mass Care and Sheltering, Continuity of Operations, Disaster Behavioral Health, and Donations and Volunteer Management planning.