Back to Events
Building Exteriors 101
Multifamily NW Welcomes Alika Nee, Owner, Pono Building Consultants (0062)
Wednesday, April 27, 2022
10:00 AM - 11:00 AM (PDT)
Event Details
Join Alika Nee, Founder, and Owner of PONO Building Consultants, as he delves into building envelope assessments and what they mean for your property. Are you aware of what observations should be noted during an assessment of the exterior of your building?
PONO is here to guide you down the right path. Free to Members
1.0 CEU
Multifamily NW Welcomes: Alika Nee, Owner of PONO Building Consultants
COURSE MATERIALS DISCLAIMER
The content, information, opinions, and viewpoints contained in these educational materials and the information contained in the instructor's presentation (collectively the "Course Materials") are those of the authors, contributors and/or instructors of such materials. While Multifamily NW ("MFNW") takes reasonable care to screen the credentials of the instructors, authors and contributors, MFNW MAKES NO WARRANTY, EXPRESSED OR IMPLIED, as to the completeness or accuracy of the Course Materials. Persons who attend MFNW classes and/or read the Course Materials ("Users"), use the Course Materials at their own risk, and MFNW shall not be responsible for any errors, omissions, or inaccuracies in the Course Materials, whether arising through negligence, oversight, or otherwise. Also, laws change and MFNW has no duty to update the Course Materials. Reliance on the Course Materials is strictly at your own risk. The Course Materials are general in nature and not intended as legal advice. Even if specific fact situations are discussed in the Course Materials, and even if the instructor is an attorney, Users must retain their own legal counsel if they desire legal advice. MFNW specifically disclaims any warranties, express or implied, including implied warranties of merchantability or fitness for a particular purpose. The Course Materials are provided "AS IS" and it is the User's job to evaluate the accuracy of any information contained therein. If a User is a property management professional, you should rely on your professional judgment in evaluating any and all Course Materials, and confirm the information contained in the Course Materials with other sources and your own legal counsel before undertaking any actions based on it. If you are not a management professional, you should evaluate the information together with your professional advisors.
Multifamily NW reserves the right to refuse registration/admittance to non-members.
Multifamily NW Welcomes
Alika Nee, Owner
PONO Building Consultants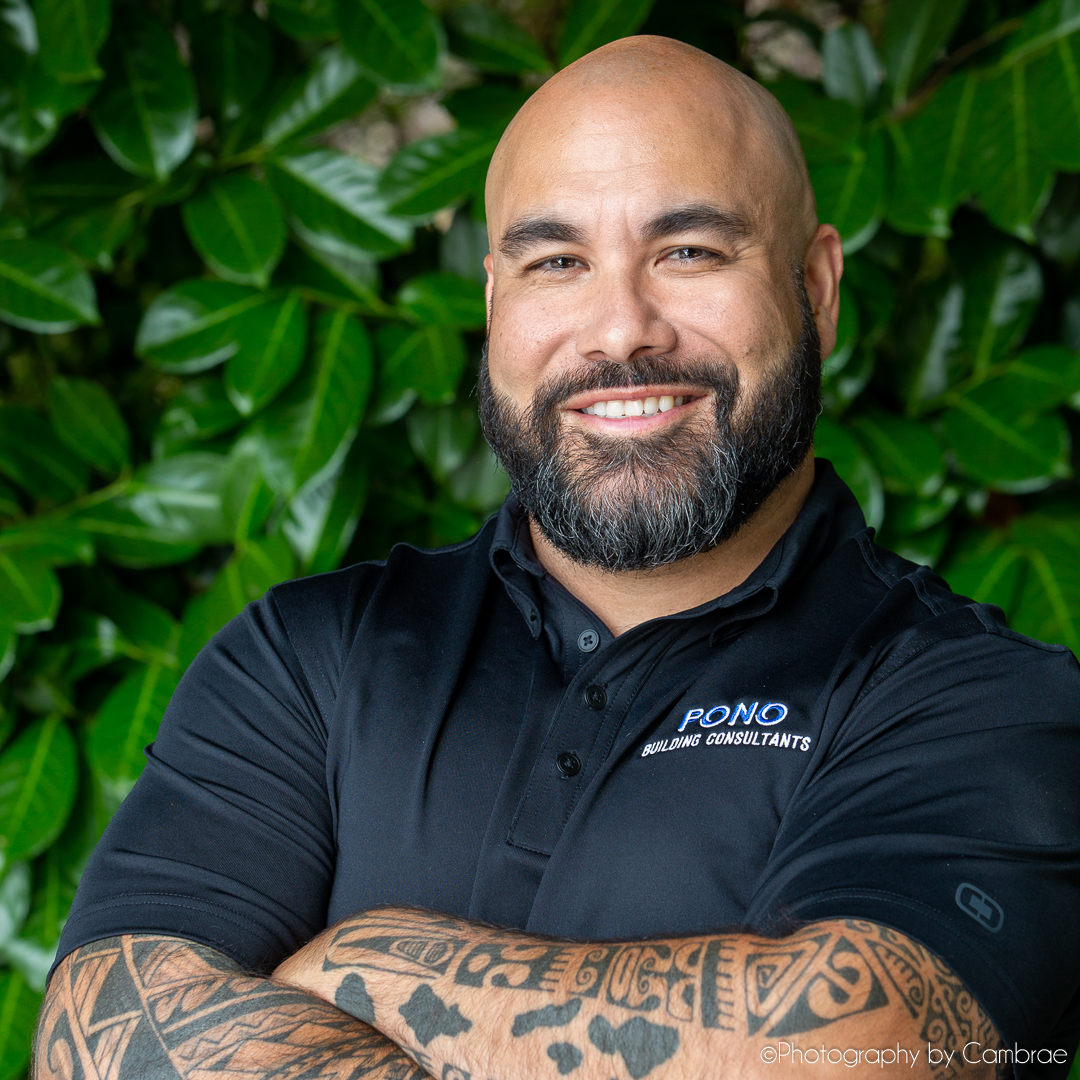 Alika's vast experience in the construction, estimating, client relations, and building envelope consulting industries spans over 20 years. A primary focus on HOA communities and multi-family dwellings has provided Alika with the opportunity to craft his strategy in leading a qualified team of experts to assist PONO building Consultants' clients with project recommendations built on vision and expertise.
Prior to founding PONO Building Consultants, Alika honed his expanse of knowledge as a large exterior envelope project estimator and client relations manager for a large general contractor in the Pacific Northwest. Alika's unique combination of technical knowledge, project estimating, and client relations communication skill sets provided clients with the detailed information needed to complete a portfolio of multi-million-dollar projects in a streamlined and efficient manger. With his expertise, Alika can identify building issues and communicate a strategy for repair that fits the clients' needs with accuracy and efficiency to adhere to project timelines and budgets.
Alika is known and respected amongst clients and industry peers as a seasoned construction professional, expert communicator, and passionate in his pursuit of assisting clients to receive the best outcome for their specific project needs.
Sponsored by: