Back to Events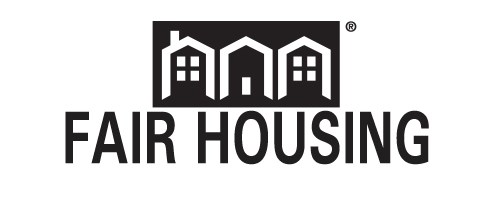 Fair Housing Fair 2020: Housing Access for All
Thursday, February 13, 2020
Event Details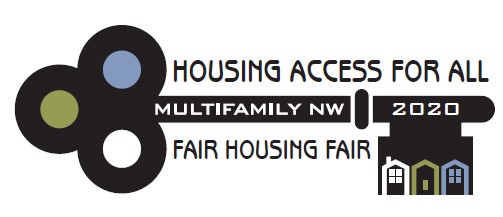 The Fair Housing Fair is back for 2020! Multifamily NW and its members are committed to promoting Fair Housing every day. Don't miss the chance for your team to attend the Fair Housing Fair on February 13th at the Oregon Convention Center.
The annual Fair Housing Fair is not to be missed! It celebrates fair housing laws and empowers compliance with a day of in-depth education with featured speakers, interactive learning and unique breakout sessions that create a customized and interactive environment for attendees. Scroll to view class details!
The Fair Housing Fair Keynote Address will feature our own Leah Sykes who will detail Portland's Fair Access in Renting (FAIR) ordinances due to take effect on March 1, 2020. In addtiion to a full day of breakout class sessions there will be a Fair Housing trivia session for attendees to test their knowledge for great prizes!
Click on green REGISTRATION OPTIONS link above to secure your spot and/or sponsorship of the Fair Housing Fair. Questions? Email Kristen Davies.

THANK YOU TO OUR SPONSORS
PLATINUM EVENT PARTNERS
GOLD EVENT PARTNERS
SILVER EVENT PARTNERS
EVENT SPONSORS
| | | |
| --- | --- | --- |
| Lanyard Sponsor | Coffee Sponsor | Breakfast Sponsor |
| Classroom Sponsorship | Lunch Sponsorship | Trivia Sponsorship |
| Classroom Sponsorship | Classroom Sponsorship | |
For More Information: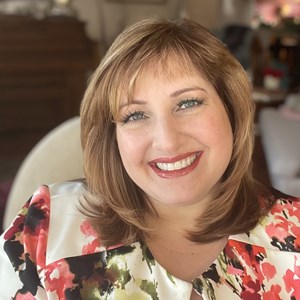 Ericka Hargis
Education Coordinator
MFNW
Class Schedule
Download HERE
2020 Fair Housing Fair Schedule – Thursday, February 13th, 2020
8:00am – 9:00am (60min) Registration & Breakfast
9:00am – 9:15am (15min) Welcome & Trivia Practice
9:15am – 9:45am (30min) Keynote Speaker
Recent Trends in Fair Housing (Leah Sykes, Greenspoon Marder)
9:45am – 10:00am (15min) Break
10:00am – 11:00am (60min) Breakout Session #1
Recent Fair Housing Cases and Settlements (James Kordich, HUD) [Room A107-109]
Marketing & Leasing: Best practices for the Leasing Experience (Brandy Guthery, Guardian Management) [Room A103-104]
Conflict Engagement Best Practices I: General Principles (Mary Hennessy, Tonya Saheli & Roger Moss – Conflict Intervention Service in Housing) [Room A105-106]
11:00am – 11:15am (15min) Break
11:15am – 12:15pm (60min) Breakout Session #2
Common Fair Housing Mistakes by Vendors and Maintenance Staff (Barb Casey, Kennedy Restoration & Ryan Ridgeway, GSL Properties & Marcel Gesmundo, Greenspoon Marder) [Room A107-109]
Reasonable Accommodation Process Documentation (Leah Sykes, Greenspoon Marder) [Room A103-104]
Hoarding: Working with People with "too much stuff" (Multnomah County Hoarding Taskforce) [Room A105-106]
12:15pm – 1:00pm (45min) Lunch and Trivia Practice
1:00pm – 1:15pm (15min) Break
1:15pm – 2:15pm (60min) Breakout Session #3
Common Issues in Fair Housing Design and Construction (James Kordich, HUD) [Room A103-104]
LGBTQI+ Inclusion Strategies and Housing Protections (Iden Campbell & Tazha Williams, Basic Rights Oregon) [Room A107-109]
Portland's FAIR Ordinance Overview (Leah Sykes, Greenspoon Marder) [Room A105-106]
2:15pm – 2:30pm (15min) Break
2:30pm – 3:30pm (60min) Breakout Session #4
Conflict Engagement Best Practices II: Personal Bias and Othering (Mary Hennessy, Tonya Saheli & Roger Moss – Conflict Intervention Service in Housing) [Room A107-109]
New HUD Guidance on Emotional Support Animals (Leah Sykes, Greenspoon Marder) [Room A105-106]
Sexual Harassment in Housing (Oneshia Herring, DOJ) [Room A103-104]
3:30pm – 3:40pm (10min) Break
3:40pm – 4:30pm (50min) End of Session Trivia & Prize Giveaways