Back to Events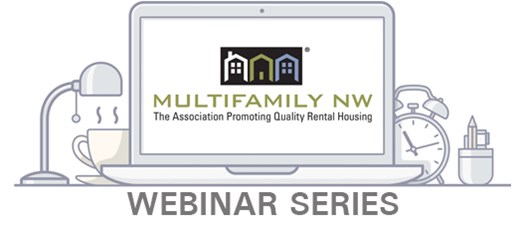 Webinar: Landlord Tenant Law 1-Part A
Multifamily NW Welcomes Leah Sykes, Andor Law
Tuesday, November 2, 2021
10:00 AM - 12:00 PM (PDT)
Event Details
This course creates an interactive environment in which attendees can get specific questions answered from an attorney on real-world situations that they encounter. It begins where all tenancies begin—with the rental application. Then, by chronological succession, the class takes you through rental agreements, various addendums and special circumstances. Part II addresses every end-of-tenancy scenario with the corresponding termination notice to serve including deposit accounting, abandoned property rules and FED evictions. Following Landlord Tenant Law Parts 1 and 2, the advanced class continues to delve into the weeds of the issues that arise in property management. Explore the legal side from the vast pool of experience with one of the experts from Andor Law LLP. Session 1 of a 4 part series.
Multifamily NW Welcomes: Andor Law, LLP
COURSE MATERIALS DISCLAIMER
The content, information, opinions, and viewpoints contained in these educational materials and the information contained in the instructor's presentation (collectively the "Course Materials") are those of the authors, contributors and/or instructors of such materials. While Multifamily NW ("MFNW") takes reasonable care to screen the credentials of the instructors, authors and contributors, MFNW MAKES NO WARRANTY, EXPRESSED OR IMPLIED, as to the completeness or accuracy of the Course Materials. Persons who attend MFNW classes and/or read the Course Materials ("Users"), use the Course Materials at their own risk, and MFNW shall not be responsible for any errors, omissions, or inaccuracies in the Course Materials, whether arising through negligence, oversight, or otherwise. Also, laws change and MFNW has no duty to update the Course Materials. Reliance on the Course Materials is strictly at your own risk. The Course Materials are general in nature and not intended as legal advice. Even if specific fact situations are discussed in the Course Materials, and even if the instructor is an attorney, Users must retain their own legal counsel if they desire legal advice. MFNW specifically disclaims any warranties, express or implied, including implied warranties of merchantability or fitness for a particular purpose. The Course Materials are provided "AS IS" and it is the User's job to evaluate the accuracy of any information contained therein. If a User is a property management professional, you should rely on your professional judgment in evaluating any and all Course Materials, and confirm the information contained in the Course Materials with other sources and your own legal counsel before undertaking any actions based on it. If you are not a management professional, you should evaluate the information together with your professional advisors.
Multifamily NW reserves the right to refuse registration/admittance to non-members.
For More Information: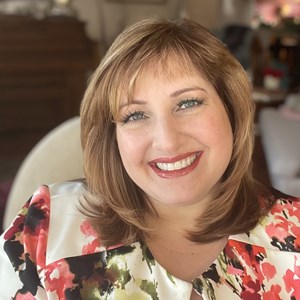 Ericka Hargis
Education Coordinator
MFNW
Multifamily NW Welcomes
Leah Sykes, Partner
Andor Law, LLP
Leah Sykes is owner and partner in the Litigation practice group at Andor Law. Ms. Sykes serves housing providers in all legal aspects of property management with a special focus on education and fair housing discrimination defense.Ms. Sykes takes a hands-on approach, advising clients in both the non-profit and for-profit housing markets, with a great depth of knowledge of the interplay between federal, state and local agencies and regulations. She has expanded her strong litigation background to include preventative methodologies for clients including management, business structure, corporate training and advising the industry in legislative matters.Ms. Sykes travels regularly to educate clients, trade organizations and the housing provider industry. In 2015, Ms. Sykes established an annual educational "Fair Housing Fair" in conjunction with Multifamily Northwest and regularly collaborates with other housing organizations and advocates regarding organizational best practices.Proudly Canadian, Ms. Sykes has great empathy for the plight of immigrant women and has volunteered as an advocate for immigrant women. Ms. Sykes was admitted to the Oregon State Bar in 2002, the Washington State Bar in 2016 and graduated from Lewis and Clark College of Law in Portland, Oregon with an entrance scholarship. She also received a scholarship and a Bachelor of Arts from Simon Fraser University in British Columbia, Canada.