Back to Events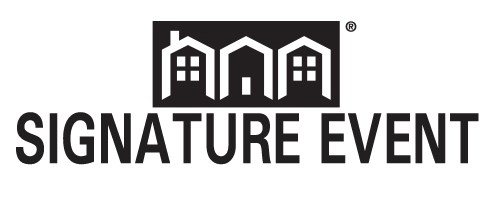 Reverse Trade Show
Wednesday, March 11, 2020
Event Details

---
The Reverse Trade Show is an opportunity for Industry Partners to get face time with some of the biggest decision makers in the local Property Management industry. Unlike traditional trade shows, the Property Management Companies run the booths while the Industry Partners circle the floor. Each Industry Partner pair gets 4 minutes to introduce their company and products before moving on to the next table.
WHY ATTEND?
The Reverse Trade Show is unique among Multifamily NW's annual offerings. Not only is it the only event with guaranteed face time with Property Management Companies, but it is also our only event directly benefitting Multifamily NW's legislative efforts. Each year, proceeds from the Reverse Trade Show are donated to the Defense Fund.
ATTENDANCE FEE
The Reverse Trade Show is a members-only benefit and a way to bring members together. Property Management Companies (PMC) attend at no cost with unlimited representatives. Industry Partners (IP) pay a fee of $400 per pair of representatives with a maximum of 2 pairs allowed per company. These restrictions are strictly enforced to ensure a proper ratio of PMCs to IPs.
Wednesday, March 11th
Table Setup starts: 12:30pm
Supplier registration opens: 1:00pm
Appointments: 1:30pm
Event: 2:00pm-4:30pm
Networking Happy Hour: 4:30pm-6pm
Agenda
March 11
12:30 PM - 1:30 PM

PMC Table Setup/Registration

1:00 PM - 2:00 PM

Supplier Pair Registration

1:30 PM - 1:50 PM

Exclusive Appointments

Those who snagged an exclusive pre-show appointment will get 10 minutes with their PMC choice.
2:00 PM - 4:30 PM

Reverse Trade Show

Supplier pairs will get 4 minutes to sit with a management company before our MC blows the whistle and its time to move along.
4:30 PM - 6:30 PM

Happy Hour - Time to network!
For More Information:
Kristen Davies
Director of Operations
MFNW
(503)459-2438
Companies Attending:
Affinity Property Management
Alliance Residential
AMC
Atlas Property Management
Avenue 5 Residential
Bristol Urban
C&R Real Estate Services
Capital Property Management Services, Inc.
Cascade Management, Inc.
Conam
CTL Management, Inc.
Dalton Management, Inc.
Fortress Property Management
Fox Management
GMC Property Management
Grand Peaks Property Management
Greystar Residential
GSL Properties
Guardian Real Estate Services
Income Property Management
JPM Real Estate
Mainlander Property Management
MDI
Performance Properties Inc.
Pinnacle Property Management Services
Princeton Property Management
Prometheus Real Estate Group
Quantum Residential
Tokola Properties
WPL Associates