Back to Events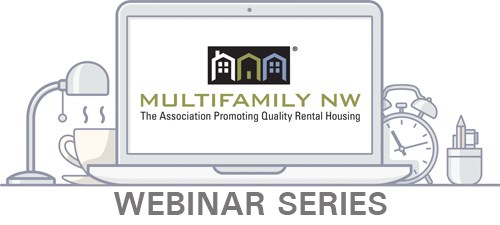 Supplier Hour-The ONE Thing You Can't do Without
Multifamily NW Welcomes Barb Casey, Kennedy Restoration
Tuesday, April 6, 2021
Event Details
Please join us for a Supplier members only class as Barb discusses the first in a three part series on Customer Service!
Part I, the ONE thing you can't do without.
As industry suppliers for MFNW, we like to think that we are great communicators.
There is, however, one skill in communication that is the most important and yet the least used or used well.
Spend an hour learning about this skill and how it will really impact positive results in your industry relationships.
Multifamily NW Welcome: Barb Casey, CAS, Kennedy Restoration
COURSE MATERIALS DISCLAIMER
The content, information, opinions, and viewpoints contained in these educational materials and the information contained in the instructor's presentation (collectively the "Course Materials") are those of the authors, contributors and/or instructors of such materials. While Multifamily NW ("MFNW") takes reasonable care to screen the credentials of the instructors, authors and contributors, MFNW MAKES NO WARRANTY, EXPRESSED OR IMPLIED, as to the completeness or accuracy of the Course Materials. Persons who attend MFNW classes and/or read the Course Materials ("Users"), use the Course Materials at their own risk, and MFNW shall not be responsible for any errors, omissions, or inaccuracies in the Course Materials, whether arising through negligence, oversight, or otherwise. Also, laws change and MFNW has no duty to update the Course Mater ials. Reliance on the Course Materials is strictly at your own risk. The Course Materials are general in nature and not intended as legal advice. Even if specific fact situations are discussed in the Course Materials, and even if the instructor is an attorney, Users must retain their own legal counsel if they desire legal advice. MFNW specifically disclaims any warranties, express or implied, including implied warranties of merchantability or fitness for a particular purpose. The Course Materials are provided "AS IS" and it is the User's job to evaluate the accuracy of any information contained therein. If a User is a property management professional, you should rely on your professional judgment in evaluating any and all Course Materials, and confirm the information contained in the Course Materials with other sources and your own legal counsel before undertaking any actions based on it. If you are not a management professional, you should evaluate the information together with your professional advisors.
Multifamily NW reserves the right to refuse registration/admittance to non-members.
For More Information: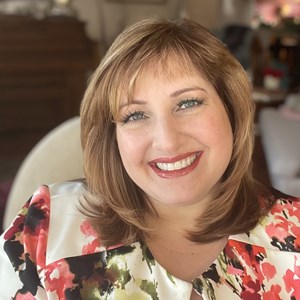 Ericka Hargis
Education Coordinator
MFNW
Multifamily NW Welcomes
Barb Casey, CAS
Kennedy Restoration
Barb Casey, Marketing Director for Kennedy Restoration, has been a very active member of Multi-Family Northwest since 2000. She co-chaired the ACE Awards committee in 2003, 2004, 2006 and 2007, and was also co-chair of the newly revamped 2012 ACE Awards. In 2013, she chaired the ACE Awards and is still a current member of that committee. Barb also co-chaired Spectrum in 2005 and 2008. She was the Chairperson for the first Industry Suppliers Trade Show that began in 2011. Barb served as treasurer of the Multifamily Northwest board in 2007 and 2008 and had been a previous board member from 2005 – 2009. Barb was the recipient of the Sally Johnson Achievement Award in 2009, which is bestowed upon the individual who best contributes to the industry through volunteerism and dedication. She is a current member of the Board. Her dedication to Multifamily Northwest, through her extremely active involvement, is greatly appreciated and admired by all association members. She has a keen awareness of what it takes to lead others to helping the association and industry prosper.