Back to Events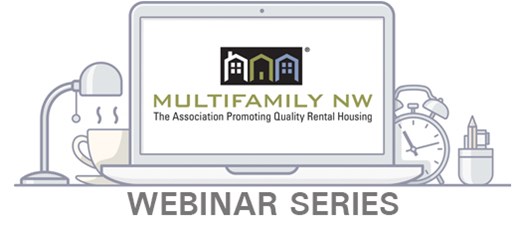 Webinar: HR Issues - Generational Considerations
Multifamily NW Welcomes: HR Answers (0097)
Wednesday, August 12, 2020
Zoom Webinar-link will be sent in the post registration confirmation email.
Event Details
It is 2020 and the two youngest generations comprise nearly 70 percent of global employees. During this session we will review the characteristics that distinguish each of the five generations that represent today's workplace. As we consider the traits that differentiate each generation, we will also discuss how their communication, values, motivation and work styles impact organizations and their leadership. If we are not careful the differences can create barriers to working together efficiently. We will conclude with practical tips regarding leading, managing and communicating across the generations.
Learning Objectives:
Characterize each generation's values, behaviors, and communication style.
Discover the unique ways the generations learn.
Describe strategies for relating to each generation and understanding how to best utilize the distinct talents and capabilities of each generation for successful collaboration, including leveraging differences and building community.
Explore opportunities to leverage differences to enhance organizational culture.\
This is intended to be an interactive session where attendees share their personal experiences, too.
Multifamily NW Welcomes: HR Answers
COURSE MATERIALS DISCLAIMER
The content, information, opinions, and viewpoints contained in these educational materials and the information contained in the instructor's presentation (collectively the "Course Materials") are those of the authors, contributors and/or instructors of such materials. While Multifamily NW ("MFNW") takes reasonable care to screen the credentials of the instructors, authors and contributors, MFNW MAKES NO WARRANTY, EXPRESSED OR IMPLIED, as to the completeness or accuracy of the Course Materials. Persons who attend MFNW classes and/or read the Course Materials ("Users"), use the Course Materials at their own risk, and MFNW shall not be responsible for any errors, omissions, or inaccuracies in the Course Materials, whether arising through negligence, oversight, or otherwise. Also, laws change and MFNW has no duty to update the Course Materials. Reliance on the Course Materials is strictly at your own risk. The Course Materials are general in nature and not intended as legal advice. Even if specific fact situations are discussed in the Course Materials, and even if the instructor is an attorney, Users must retain their own legal counsel if they desire legal advice. MFNW specifically disclaims any warranties, express or implied, including implied warranties of merchantability or fitness for a particular purpose. The Course Materials are provided "AS IS" and it is the User's job to evaluate the accuracy of any information contained therein. If a User is a property management professional, you should rely on your professional judgment in evaluating any and all Course Materials, and confirm the information contained in the Course Materials with other sources and your own legal counsel before undertaking any actions based on it. If you are not a management professional, you should evaluate the information together with your professional advisors.
Multifamily NW reserves the right to refuse registration/admittance to non-members.
For More Information: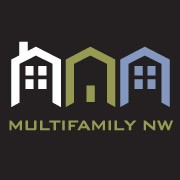 Front Desk