Back to Events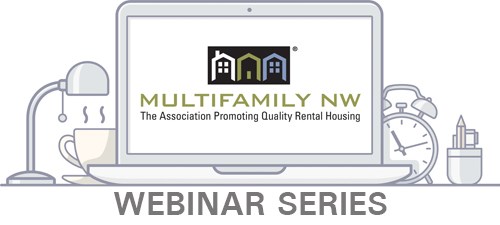 Webinar: Law and Rule Required Course (LARRC)
Multifamily NW Welcomes: Bradley Kraus, Warren Allen LLP,
Wednesday, May 24, 2023
Event Details
The Law and Rule Required Course, "LARRC," is the 3-hour class specifically required for licensed property managers or licensed brokers as a part of their mandated 30 hours of continuing education toward license renewal every two years. Multifamily NW is a certified continuing education provider with the Oregon Real Estate Agency and is one of only a few authorized providers of this required course. The LARRC curriculum is updated every two years and focuses on recent real estate law changes from the Oregon Legislature. The 2023 curriculum includes; recent changes to real estate rules and laws covering advertising, rent increase limits on affordable housing, landlord screening procedures, termination of tenancies due to nonpayment, and fair housing. The course also explores rules governing radon, the role of the Oregon Real Estate Agency, and conducting business using eLicense.
3.0 CEU
Multifamily NW Welcomes: Bradley Kraus, Warren Allen LLP
COURSE MATERIALS DISCLAIMER
The content, information, opinions, and viewpoints contained in these educational materials and the information contained in the instructor's presentation (collectively the "Course Materials") are those of the authors, contributors and/or instructors of such materials. While Multifamily NW ("MFNW") takes reasonable care to screen the credentials of the instructors, authors and contributors, MFNW MAKES NO WARRANTY, EXPRESSED OR IMPLIED, as to the completeness or accuracy of the Course Materials. Persons who attend MFNW classes and/or read the Course Materials ("Users"), use the Course Materials at their own risk, and MFNW shall not be responsible for any errors, omissions, or inaccuracies in the Course Materials, whether arising through negligence, oversight, or otherwise. Also, laws change and MFNW has no duty to update the Course Materials. Reliance on the Course Materials is strictly at your own risk. The Course Materials are general in nature and not intended as legal advice. Even if specific fact situations are discussed in the Course Materials, and even if the instructor is an attorney, Users must retain their own legal counsel if they desire legal advice. MFNW specifically disclaims any warranties, express or implied, including implied warranties of merchantability or fitness for a particular purpose. The Course Materials are provided "AS IS" and it is the User's job to evaluate the accuracy of any information contained therein. If a User is a property management professional, you should rely on your professional judgment in evaluating any and all Course Materials, and confirm the information contained in the Course Materials with other sources and your own legal counsel before undertaking any actions based on it. If you are not a management professional, you should evaluate the information together with your professional advisors.
Multifamily NW reserves the right to refuse registration/admittance to non-members.
For More Information: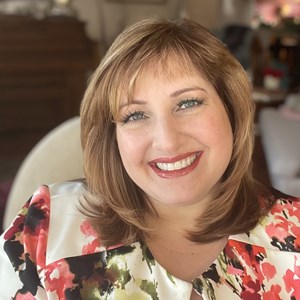 Ericka Hargis
Education Coordinator
MFNW
Multifamily NW Welcomes
Bradley Kraus, Warren Allen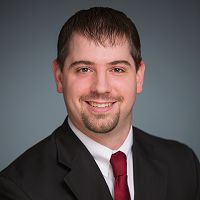 Bradley Kraus is a member of Warren Allen's landlord/tenant practice and represents many of the region's most successful landlords. A graduate of the University of Minnesota, he attended law school and graduated cum laude from Lewis and Clark Law School. Along with landlord/tenant law, Mr. Kraus assists clients in various civil litigation, probate, and family law matters.Prior to joining Warren Allen, Mr. Kraus gained valuable experience in each of his specialties working as a law clerk for the Honorable Judge Katherine Tennyson at the Multnomah County Circuit Court and the Honorable Judge John F. Nichols at the Clark County Superior Court. During law school, Mr. Kraus assisted Multnomah County in a variety of civil litigation matters as a member of the County Attorney's Office.A native of New Ulm, Minnesota, Mr. Kraus continues to root for Minnesota sports teams in his free time. He is an avid sports fan, enjoys exercise, spending time with his dogs, and spending time with his friends.