Portland Mandates Relocation Assistance Threshold for Any Rent Increase Through 03/31/21
Date posted
September 16, 2020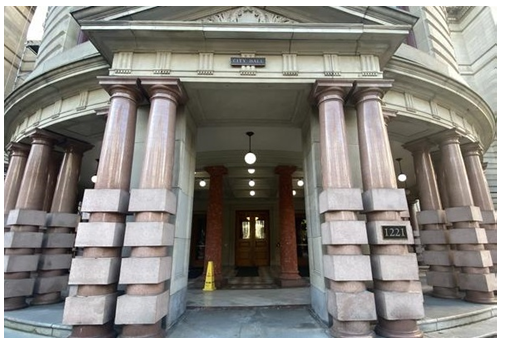 On Wednesday, September 16th  Portland City Council passed an emergency ordinance that temporarily broadened the rent increase threshold of their Relocation Ordinance effective September 16, 2020 through March 31, 2021. Now, in the city of Portland, ANY rent increase notice served for any amount qualifies for their Relocation Assistance.
30-Day Rescindment Possible

If the housing provider gives a rent increase notice of any amount that becomes effective between September 16, 2020 and March 31, 2021, and in good faith was not aware of the emergency change in the ordinance, the housing provider may provide written notice rescinding the rent increase to the resident within 30 calendar days from the delivery of the rent increase notice to relieve the housing provider of the potential obligation of relocation assistance.
Keep in mind while this action does not prohibit rent increases in Portland, it activates the relocation assistance uncertainty that allows for the resident to then make "the request for relocation assistance" within the first 45 days of the rent increase notice period. If the resident makes that relocation request, the housing provider is then obligated to pay the relocation assistance to the resident within 31 days of the resident's request.
In this scenario, after the resident receives the relocation assistance, the resident has six months from the effective date of the rent increase notice to either:
Pay back the relocation assistance and remain the dwelling unit (paying the raised rent amount)
Provide the housing provider with notice to terminate the rental agreement.
The Relocation Assistance amount is awarded as follows:

$2,900 – Studio or SRO (Single Room Occupancy)
$3,300 – One Bedroom Dwelling Unit
$4,200 – Two Bedroom Dwelling Unit
$4,500 – Three Bedroom or larger Dwelling Unit
Portland's Relocation Assistance has 12 exemptions that still qualify to excuse the housing provider's obligation of the relocation assistance. In order to qualify, the housing provider must meet one of the 12 examples, submit an application for the exemption to the Portland Housing Bureau, receive their written confirmation of being awarded the exemption, and finally include that paperwork in the 90-day rent increase notice that is served to the resident. Contact your landlord/tenant law attorney for any questions or further clarifications.