Back to Events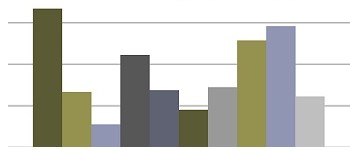 Spring Apartment Report Breakfast - SOLD OUT
Monday, April 22, 2019
Event Details
The Spring 2019 Apartment Report Breakfast is coming back to the Oregon Convention Center on Monday, April 22nd! Don't miss the opportunity to get the latest Apartment Report figures of Rent and Vacancy data for Portland Metro Area and across Oregon. We're honored to have our distinguished panel of speakers explain the data and elaborate from their experience and point of view.
Spring 2019 Apartment Report Breakfast Panelists and topics
Rudy Munzel – URM Seismic upgrade challenges in the City of Portland. Why are they here? What do they mean? and what can we do?
Joe Hughes – Building challenges: construction and labor costs, permits scheduling & rising BDS fees, inclusionary zoning and current market activity.
Jeff Denson – Operator's perspective up and down the Willamette Valley. Status of expense ratios, occupancy and personnel costs of onsite management for existing B & C properties. Burden of new laws on management companies desire to improve workforce housing.
Peter Rose – Impact of new product on existing product, and the impacts of rent control.
Leah Sykes – Current regulation update & Portland's attempts to overhaul resident screening and security deposit administration.
Emcee: Scott Arena, Income Property Management.
Secure your table or ticket today!
Date: Monday, April 22nd, 2019
Time: 7:30am – 9:15am
Location: Oregon Convention Center
777 NE Martin Luther King Jr. Blvd Portland, OR 97232
CONSTRUCTION UPDATE FOR OREGON CONVENTION CENTER
The main entrance on MLK Jr. Blvd. will still be under construction, so Apartment Report Breakfast attendees will need to enter through the South Ginkoberry Concourse entrance doors – still on MLK Jr. Blvd. For guests needing an accessible entrance, for example anyone using a wheelchair or walker, or bringing in materials using a cart or rolling cases, etc. will have to use the next set of doors further down MLK Jr. Blvd. Normally those doors are "exit only" but we'll have staff stationed there to allow sidewalk level access. 
For More Information:
Kristen Davies
Director of Operations
MFNW
(503)459-2438
Sponsored By: